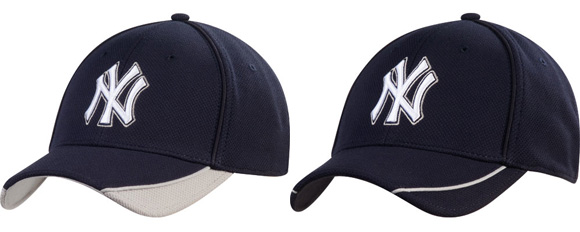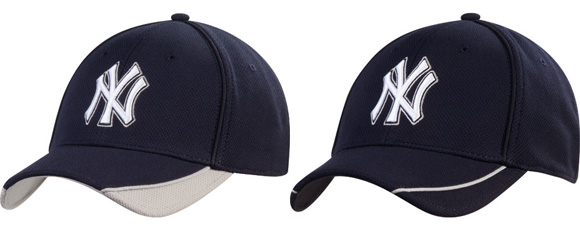 New Era and Major League Baseball really have this marketing thing down pretty well. Every few years, the two overhaul some aspect of the official on-field outfit, and every few years, hat-obsessed fans – like me – gobble up the merchandise. In 2009 alone, I bought three new Yankee hats: the new Yankee Stadium patch cap, the World Series 2009 cap, and a World Series Championship cap. I might draw the line at the new batting practice hat though.
A few years ago, New Era introduced the 3930 batting practice cap. The mesh caps are worn by MLB players throughout Spring Training and supposedly during practice. New Era hypes the CoolBase "vapor management" and "superior drying" technology. Well, OK. If you say so.
This week, New Era has unveiled a restyling of these caps. Sports Business Journal reported that the new caps will retail for $26.99 and go on sale on January 25. According to Gerry Matos, New Era's SVP of marketing, orders for the new caps are out-pacing last year's numbers and could exceed those placed in 2007 when the cap company last refreshed the line.
But is this a change for the better? For the Yankees' caps, the changes are minimal. The home right, on the right above, features a minimal change from the old version with just a new white line running through it. The road caps sports some bands of that familiar road gray. The backs of these caps — not shown in pictures now but the back of the Reds' cap is available here — are where the design breaks down. It becomes just a mess of colors.
Uniwatch, the blog for all things uniform in professional sports, doesn't like the new hats. That site, run by uni purists, call these designs "awful" and "atrocious." I'm not sure I'd go that far, but these new hats just seem unnecessary to me. In the end, it's just another hat.