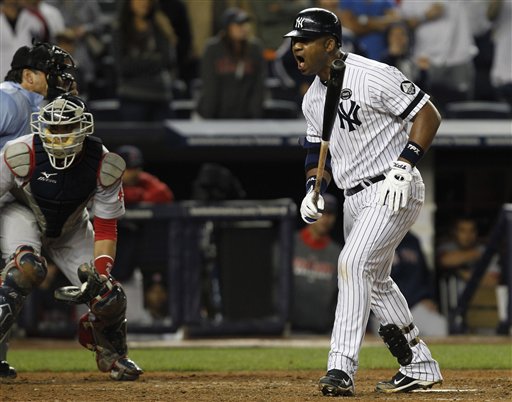 Earlier today the Yankees shipped the out-of-options Juan Miranda to the Diamondbacks for Single-A right-hander Scottie Allen. I hadn't heard of Allen before today so needless to say I couldn't add much of value, but thankfully Baseball America came through with a scouting report this afternoon. Take it away (no subs. req'd)…
Allen throws four pitches, three of which grade as average at times, but lacks the one dominating offering to put batters away. He sinks his fastball at 87-91 mph and occasionally breaks out a swing-and-miss slider in the high 70s or a changeup in the same range. His curveball is less refined, but he's around the zone with it and all his pitches. Wiry strong, Allen has a quick arm, but he tends to tire visibly by the fourth inning. Still, he's worth taking a flier on because he's a teenager who already shows a feel for pitching.
By no means is Allen a great prospect, as I said in today's Radio Show, but it's certainly an interesting arm. Better than losing Miranda on waivers next April, that's for sure. You really can't ask for more in exchange. Anyway, our Depth Chart (and Draft Order Tracker) are now up-to-date. The roster's looking rather sorry at the moment.
* * *
Here's tonight's open thread. The Devils are the only local team in action, but who wants to watch them? They're 5-11-2 with the third worst record in the NHL. Yikes. Oh, and the Bears are playing the Dolphins, but you need the NFL Network to see that one. You guys know what to do, so have at it.