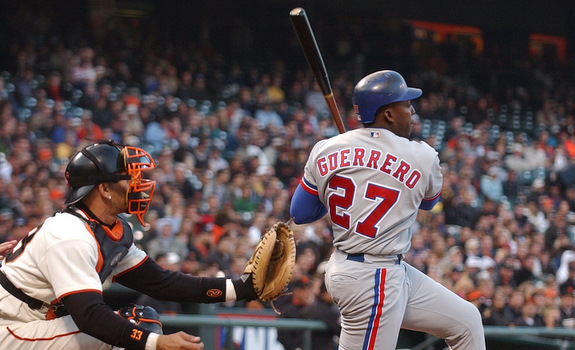 Ryan asks: How different would the mid-2000's of played out if the Yanks topped the Angels 5 year, $70 million contract for Vlad instead of signing Sheff for 3 years at $39 million after the 2003 season. Over the 3 years Sheff was in NY he produced a 10 WAR. Vlad over that 3 years, 16.6 WAR. I did enjoy Sheff but always felt that they should of went with Vlad.
You know what, I honestly don't think things would have played out all that differently. The problems with those teams in the mid-00's was pitching, not hitting. Plus it's not like Sheff didn't hit, because he absolutely did in 2004 and 2005 (.396 wOBA) before getting hurt. The Yankees almost certainly wouldn't have traded for Bobby Abreu in 2006 with Vlad around, and you know what? They might not have been able to sign both Hideki Matsui and Johnny Damon (four years, $52M each) prior to the 2006 season either. If they had signed only Matsui (since he was the incumbent), he and Vladdy would have been duking it out for DH at-bats the last few seasons. That would have been some ugly outfield defense, not to mention injury risk.
I wanted the Yankees to sign Guerrero instead of Sheffield as well, but I don't believe the offensive and defensive upgrade he provided over Sheff would have been enough to overcome the pitching. And who knows how that contract would have impacted future free agent signings.
Tucker asks: A couple names for possible relievers: Mike MacDougal, Scot Shields, Jon Rauch, and Micah Owings.
The easy one is Shields, because he said he was likely to retire this offseason back in September. He hasn't made an official announcement yet, but I imagine it's coming. Even if he wanted to continue playing, he has been just a shell of his former self since injuring his knee in 2009. Over the last two years, Shields has struck out 7.2 batters per nine innings (down from 9+ at his peak) while walking 6.9 per nine, far too many. His swinging strike rate fell off a cliff as well. I'd be very, very afraid given his age (35), recent injury history, and overall career workload.
MacDougal is a walk machine, with 5.78 uIBB/9 over the last four seasons. His strikeout rate isn't all that great either, just 6.73 K/9 during the same time. He still throws extremely hard, so that's a plus. MacDougal has had a settle for a minor league contract in each of the last two winters, and I expect that trend to continue in this one. I'd have no trouble with giving him (or really anyone) a minor league deal to see if you can catch lightning in a bottle, but the expectations should be zero. Fun Fact: MacDougal's real name is Robert Meiklejohn MacDougal.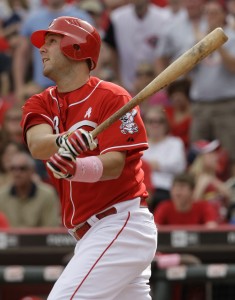 People stopped complaining about the Yankees getting Ross Ohlendorf instead of Micah Owings in the Randy Johnson trade soon after they realized that Owings couldn't pitch (5.03 FIP career) nearly as well as he could hit (.365 wOBA). He's dealt with shoulder issues in recent seasons, and over the last two years he owns a 6.06 K/9 and a 5.06 uIBB/9. Owings is also a big time fly ball pitcher (64.1% non-ground balls in his career), so homers will be an issue as well. But again, same deal is MacDougal, minor league contract with no expectations is fine with me. I'm not guaranteeing either player anything more than a hotel room in Spring Training.
At this point, Rauch is the only real major league pitcher left in the group. His fine 2010 season was propped up by the best homerun rate of his career (0.47 HR/9), and that's due to a) playing half his games in Target Field, and b) lucking out and not surrendering a single long ball to a right-handed batter. Over the rest of his career, he's a one homer per nine innings guy, and I'd expect him to be at least that going forward. Rauch's strikeout rate has hovered right around seven per nine with the exception of 2006 and 2008, when he was over eight, and his unintentional walk rate is close to two per nine in the last half-decade or so. He's another extreme fly ball guy (66.4% non-grounders in his career), so that scares me a bit in Yankee Stadium, but Rauch is a quality big league arm that could help the Yankee bullpen. I have no idea what kind of contract he's looking for, but I'd be skeptical of a multi-year guarantee.