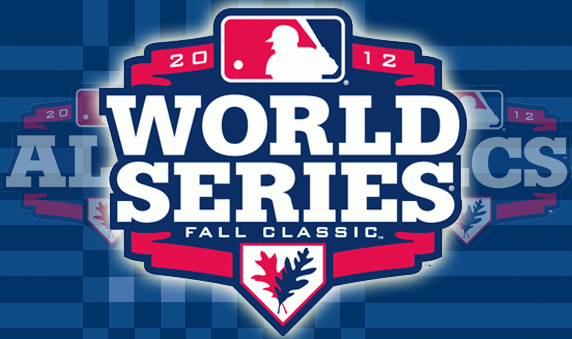 We already knew that the 2012 playoff schedule wasn't going to be pretty. MLB took its sweet time to decide on a new playoff format, and then decided to institute it this year instead of next. Worse, they made the decision after the TV networks had set their schedules, so they had to work around those limitations. The most significant consequence: the lower-seeded team gets to start at home in a 2-3 style LDS. It's hard to call it home field advantage if you're going home down 0-2.
Given the pre-existing TV schedule, and given the need to account for possible tiebreaker games, we're left with an odd setup for the first round. Here's a quick rundown of how it will unfold.
October 3: Last games of regular season.
October 4: Potential tie breaking games. (More on tie breakers later.)
October 5: Wild Card Games.
October 6: LDS begin. This will be the No. 2 seed vs. the No. 3 seed in both leagues.
October 7: LDS Game 1 for the No. 1 seed and the Wild Card Game Winner.
October 11: Potential Game 5 for No. 2 vs. No. 3 series.
October 12: Potential Game 5 for No. 1 vs. No. 4 series.
October 13: ALCS Game 1.
Here's how it could go for the No. 1 seed. They play a game on October 3, and then get three days off. That's good, as they can rest and line up their rotations. That's bad, though, because any player will tell you that they don't like all that time off. They want to play games.
The 2-3 format is to blame for this. If the idea is to handicap the Wild Card — and that's pretty clearly the intention with this format — there should be no day off for them between the play-in game and Game 1 of the LDS. The No. 1 seed should get to sit at home and await the winner in a 2-2-1 format. That way the No. 1 seed takes only two days off and gets, ideally, the opponent's No. 2 or No. 3 pitcher. (Though I suppose the Wild Card winner could throw their No. 1, depending on how the regular season unfolds.)
And then, because of the TV schedule, the No. 1 seed could go directly from a Game 5 of the LDS to Game 1 of the LCS. They'll stay at home, so that's something of an advantage. But it'd probably be nice to get a single day off between series. But hey, if they'd rather play every day then maybe it's not such a big deal.
It might be that the No. 3 seed has the best position here, at least in the early goings. They get to jump into the LDS after just two days off, and they start at home. Win the first two at home and then you need to win just one in a three-game series on the road. And they still have a chance at home field in the LCS, if the Wild Card beats the No. 1 seed.
Tiebreakers. Here's the deal with tiebreakers. In previous years if two teams tied for the division, but both would make the playoffs given the Wild Card, there would be no tie breaking game. They'd use head-to-head and other tie breaking factors to determine who wins the division and who gets the Wild Card. This year, given the importance of winning the division, there is a tie-breaking game at stake when teams tie for the division lead, even if both teams would be in the postseason otherwise. Head-to-head record will determine who gets home field for this game.
And, of course, there will be tie-breaking games for teams tied for Wild Card spots if more than two teams qualify. That is, there clearly won't be a tiebreaker if two teams tie for the Wild Card spot. They'll just use the tie-breaking formula and those two teams will have the normal play-in game. But if two teams are tied for the second Wild Card, they have to duke it out, with the winner going on to play the first Wild Card the next day. Four teams tied for Wild Card spotswill ensure mayhem.
In future years these kinks won't exist. TV networks will base their coverage around the current playoff format. But this year the No. 1 seed has plenty going against it. Call me old fashioned, but I don't think that's any way to reward the team that won the 162-game marathon. But this is the hand MLB forced this year.
This is only one way of interpreting the format. I'm interested to see others add their thoughts as to how MLB laid it out this year.