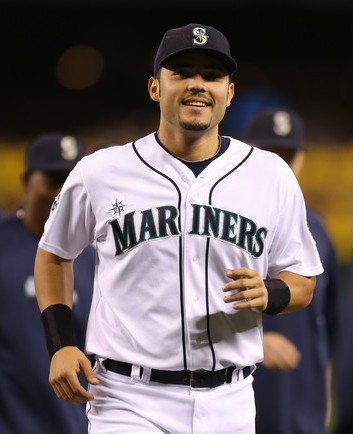 For the first time in several years, the Yankees do not have an obvious top prospect. Manny Banuelos was the easy (but not necessarily slam dunk) choice last season and Jesus Montero indisputably sat atop the team's prospect list for years, but right now there is no real consensus. They do have four legitimate top prospect candidates though, so it's not like they're hurting for talent.
By now you know those four players: catcher Gary Sanchez and outfielders Tyler Austin, Mason Williams, and Slade Heathcott. Baseball America ranked Williams number one earlier this winter while Keith Law and John Sickels each had Sanchez in the top spot. If you spend some time scouring the interwebs, you'll sure find other lists with Heathcott and Austin sitting at number one. I think we can all agree there wouldn't be much argument with any of this guys being called New York's best minor leaguer.
My personal top 30 prospects list comes out tomorrow, but you'll have to wait until then to see I have at number one. For now I just want to poll the audience to see who you folks think is the team's top prospect. Here's a quick review of each guys credential's (listed alphabetically)…
OF Tyler Austin
Austin, 21, was the best player in the farm system last season, hitting .322/.400/.559 with 17 homers and 23 stolen bases while playing at four different levels. The Yankees have moved him around the field a bit, but last year he settled into right field. Regardless, he's a bat-first prospect.
OF Slade Heathcott
The 22-year-old Heathcott missed the first half with his second shoulder surgery in as many offseasons, but he returned to hit .302/.380/.461 with five homers and 19 steals in 65 total games. He tore the cover off the ball — .388/.494/.612 in 18 games — in the Arizona Fall League after the season. If that's not good enough, his defense\ive skills in center and damn near elite.
C Gary Sanchez
No minor league catcher hit more homers than the 20-year-old Sanchez in 2012, who went deep 18 times while hitting .290/.344/.485 across two levels. Thanks to his greatly improved defense, he's likely to remain behind the plate long-term. Sanchez might be the most gifted hitter in the system, and he does it at the most premium position.
OF Mason Williams
Williams, 21, hit .298/.346/.474 with 11 homers and 20 steals in 91 games between two levels last season, though a shoulder injury — suffered while diving for a ball in the outfield — ended his season in late-August. Williams offers high-end center field defense like Heathcott, but he doesn't have the same ugly injury history.
* * *
With all due respect to the other players in the system, these four clearly stand out from the pack. They're all not only extremely talented, but they all produced in a big way this past season. Which one is the best? I think everyone is entitled to their own opinion.
Who is the Yankees' top prospect?