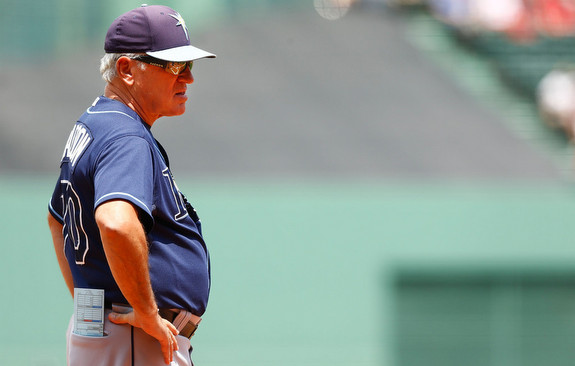 After two series in Tampa earlier this year, it's time for the Rays to come to New York. They're in town for four pretty important games this weekend, at least important by mid-June standards. The Rays have a chance to climb back into the AL East race and the Yankees have a chance to push their division rivals even further out of the picture.
What Have They Done Lately?
Although they beat the Red Sox last night, Tampa Bay has lost six of their last eight and eight of their last eleven games. Every time it looks like they're ready to go off a little run, they run into a wall and slump for two weeks. At 37-35 with a +13 run differential, the Rays sit in fourth place in the AL East, three back of the Yankees in the loss column. So yeah, kind of an important series this weekend.
Offense
Joe Maddon's club averages 4.7 runs per game with a team 110 wRC+, both of which are a top-six mark in baseball. When was the last time Yankees fans were jealous of the Tampa offense? Never, right? Anyway, Maddon's lineup is perfectly healthy. They don't have any position players on the DL.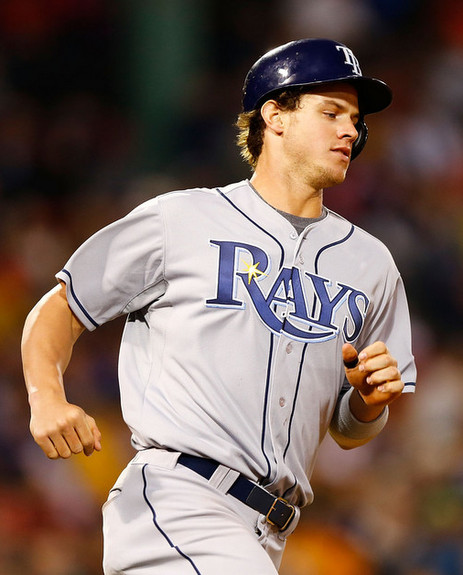 As always, the Rays' attack starts with 3B Evan Longoria (150 wRC+). He's the centerpiece. OF Matt Joyce (141 wRC+) and 2B/OF Ben Zobrist (116 wRC+) have been a nice supporting cast, ditto 1B James Loney (132 wRC+) and 2B/OF Kelly Johnson (117 wRC+). Loney has cooled down following the ridiculously hot start, thankfully. That's five well-above-average hitters in the everyday lineup.
Tampa just called up top prospect OF Wil Myers (9 wRC+ in very limited time), which theoretically gives them another above-average bat. Of course, he's a rookie and we need to see him actually do it first. DH Luke Scott (103 wRC+) and CF Desmond Jennings (108 wRC+) have picked it up of late, and IF Sean Rodriguez (111 wRC+) has done well in a platoon role. C Jose Lobaton (119 wRC+) and C Jose Molina (80 wRC+) split time behind the plate, SS Yunel Escobar (84 wRC+) stays in the lineup because of his glove, and OF Sam Fuld (44 wRC+) is the grittiest little fifth outfielder in all the land. The Rays can score runs, this is a very good and very deep lineup.
Starting Pitching Matchups
Thursday: LHP Andy Pettitte vs. LHP Matt Moore
Remember when Moore was in the middle of breaking out as one of the best pitchers in baseball a few weeks back? The 24-year-old has allowed 20 runs in his last three starts (12.1 innings) to raise his season ERA to 4.12 (4.32 FIP). His strikeout rate (8.23 K/9 and 20.8 K%) is very good and his homer rate (0.97 HR/9 and 8.7% HR/FB) is fine, but he walks too many batters (4.72 BB/9 and 11.9 BB%) and doesn't get many ground balls (36.3%). Moore sits in the low-to-mid-90s with his two- and four-seam fastballs, backing them up with mid-80s changeups and low-80s sliders. Unlike last season, he doesn't have a platoon split in 2013. The Yankees have seen more twice this year and scored one run each time, first in eight innings and then in six innings.
Friday: RHP David Phelps vs. RHP Robert Hernandez
Hernandez, 32, is the pitcher formerly known as Fausto Carmona. He owns a a 5.02 ERA (4.48 FIP) in 13 starts this year, though he is very homer prone (1.43 HR/9 and 20.0% HR/FB) despite a very good 50.0% ground ball rate. The strikeout (7.77 K/9 and 19.6 K%) and walk (2.39 BB/9 and 6.0 BB%) rates are better than average. Hernandez lives and dies with his low-90s sinker, though the Rays have him throwing his mid-80s changeup more than ever before. A low-80s slider is his third pitch. The Yankees saw Fauxto a few weeks ago and hung five runs on him in four innings.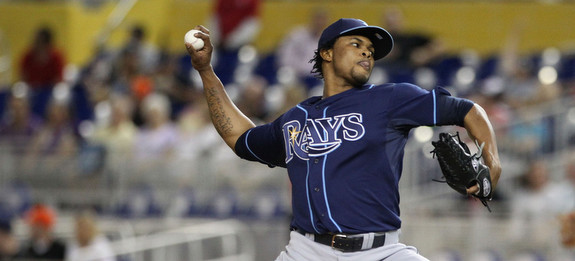 Saturday: LHP CC Sabathia vs. TBA
This rotation spot belongs to right-hander Alex Cobb, but he was placed on the DL a few days ago after taking a line drive to the head. It was a scary scene. The Rays are expected to called up 24-year-old right-hander Alex Colome to make this start, which would be his second as a big leaguer. He struck out seven Marlins in 5.2 innings of one-run ball at the end of last month. Colome is a three-pitch pitcher, sitting in the mid-90s with his fastball and the upper-80s with his slider. He did throw a curveball once upon a time, but the slider is his go-to breaking ball now. A mid-80s changeup rounds out his power repertoire. Colome has never faced the Yankees, obviously.
Sunday: TBA vs. RHP Chris Archer
Reigning AL Cy Young Award winner David Price has been on the DL for more than a month now, and the 24-year-old Archer has laid claim to his rotation spot. He was acquired from the Cubs in the Matt Garza trade a few years back, and this year he has pitched to a 5.03 ERA (5.50 FIP) in four starts. Archer has piled up some strikeouts (8.24 K/9 and 19.8 K%) and gotten some ground balls (44.8%), but he's walked way too many batters (6.41 BB/9 and 15.4 BB%) and given up a bunch of homers (1.37 HR/9 and 17.6% HR/FB). His four-pitch mix includes two mid-90s fastballs (two- and four-seamer), a mid-80s slider, and a low-80s changeup. Having seen his recent starts, I can tell you Archer is a very emotional guy on the mound with body language that will let you know how he feels after every pitch. It's tiresome. He's never faced the Yankees before.
As for New York, they will need to dig up a starter for this game thanks to Tuesday's rainout. They could start Hiroki Kuroda or Phil Hughes on the three days' rest, but that seems unnecessary in the middle of June. Maybe in September when the games mean a little more. Brett Marshall is scheduled to start Sunday for Triple-A Scranton, but he's been a disaster this season. Ivan Nova is scheduled to start Friday, so I'm guessing they'll just push him back two days and call him up for the spot start.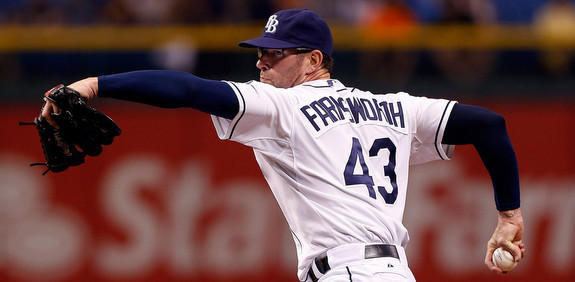 Bullpen Status
Maddon's bullpen is a little taxed thanks in part to Tuesday's doubleheader, but nothing crazy. RHP Fernando Rodney (4.23 FIP) has turned it around following a real rough patch a few weeks ago, and setup men RHP Joel Peralta (3.44 FIP) and LHP Jake McGee (3.46 FIP) have been solid of late as well. Former Yankees RHP Kyle Farnsworth (5.34 FIP) joins LHP Cesar Ramos (3.11 FIP) and LHP Alex Torres (1.25 FIP in limited time) in middle relief. Both Ramos and Torres can throw multiple innings, they aren't just specialists. The perpetually solid and under-rated RHP Jamey Wright (3.41 FIP) rounds out the bullpen. Peralta is the only guy to have pitched in each of the last two days.
The Yankees meanwhile, are in decent shape following yesterday's doubleheader. Adam Warren probably needs a day or two of rest following his three-inning, 37-pitch relief outing last night, but otherwise everyone is well-rested thanks to Monday's off-day and Tuesday's rainout. You can see the recent reliever usage at our Bullpen Workload page. Check out DRays Bay and Process Report for the latest and greatest on the Rays.