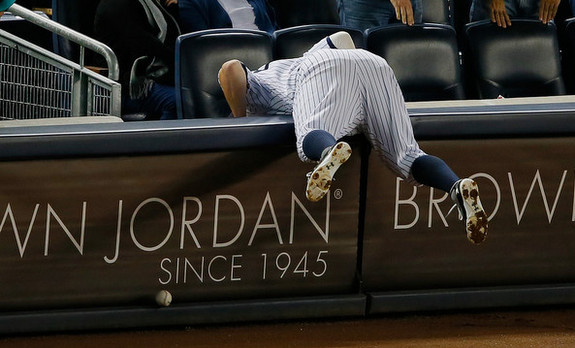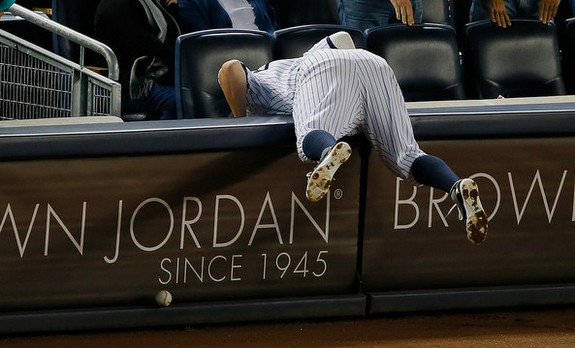 One loss. That's all it will take for the Yankees to be officially eliminated from the postseason. One win by the Indians would do the trick as well, but let's ignore that for a second. The Yankees need to go a perfect 5-0 in their final five games to have a chance, and you know what? Wins haven't exactly been easy to come by of late. New York has lost seven of their last ten games, including three of six games against the lowly Blue Jays and Giants. How about winning just one game before worrying about winning five? Can they do that? Maybe put up a fight for a full nine innings? That would be nice. Here's the lineup that will face left-hander David Price:
3B Eduardo Nunez
DH Alex Rodriguez
2B Robinson Cano
LF Alfonso Soriano
RF Vernon Wells
1B Mark Reynolds
CF Curtis Granderson
SS Brendan Ryan
C Chris Stewart
And on the mound is right-hander Phil Hughes, who is almost certainly making his final start as a Yankee. Remember when he was the best pitching prospect in baseball back in 2006? Neither do I.
Lovely weather in New York today and they won't have any trouble getting the game in tonight. First pitch is scheduled for 7:05pm ET and can be seen on YES locally and ESPN nationally.