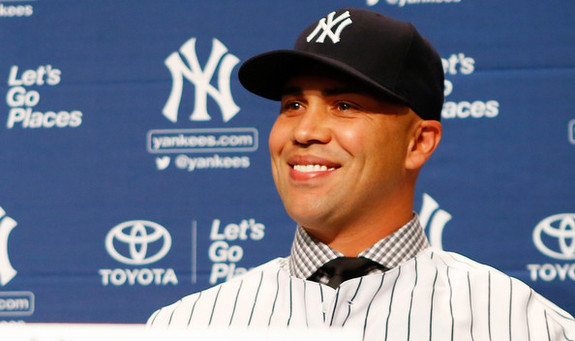 Three offseasons ago, just weeks after winning the World Series, the Cardinals let Albert Pujols walk as a free agent. They made a substantial offer but reportedly held the line at five years, so it was no surprise that he left when another club blew that offer out of the water. The Cardinals wanted Pujols back but on their terms and their terms only.
This past offseason, just weeks after missing the postseason for only the second time in the last 19 years, the Yankees let Robinson Cano walk as a free agent. Like St. Louis with Pujols, the Yankees made Cano a substantial offer but held firm, topping out at seven years and $175 million. When another team blew that offer out of the water, Robbie was gone. New York wanted him back, but again, only on their terms.
The Cardinals' situation with Pujols and the Yankees' situation with Cano were very similar and in more ways than the ones I just laid out. Not only did the two teams hold a hard line during talks with their homegrown star, but when that homegrown star left, both clubs turned to the same player to replace the lost offense: Carlos Beltran. St. Louis signed Beltran soon after Pujols left and plopped him in the middle of their order. The Yankees signed Beltran hours after Cano left and are counting on him to anchor their rebuilt lineup.
Beltran, who will turn 37 in April, is certainly no stranger to New York. He spent parts of seven seasons across town with the Mets and he has flirted with the Yankees on numerous occasions. Beltran famously offered to sign with the Bombers at a discount during the 2004-05 offseason, and he also gave them a chance to match the Cardinals' offer three winters ago. The Yankees passed both times but decided now, with his best years almost certainly in the past, was the time to bring him. Cano's departure was a big reason why.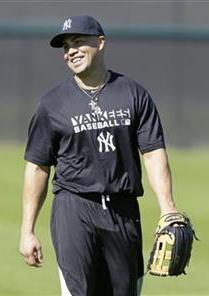 With Brian McCann, the Yankees addressed a very specific short and long-term need behind the plate. Jacoby Ellsbury was signed mostly because he was the best non-Cano free agent on the market, but he gives the team a dynamic leadoff hitter who has been through the AL East wars and knows all about playing in a huge market. Beltran is sorta like a combination of the two. He's a middle of the order bat like McCann but he's also familiar with playing in an intense market with big expectations.
At the same time, Beltran is nearing the end of his career, so it's tough to know exactly what to expect at this point. His defense has already declined to the point where he needs a late-inning replacement and his production against lefties has slipped as well, so these next three years will be interesting. I've said before that the signing gives me a Randy Johnson vibe, that the Yankees acquired the right player only nine years too late. I really hope that isn't the case and considering how much money they sunk into him, the team is confident Beltran will remain a very good hitter for another few seasons.
"I look at the team, I look at our situation, the players we have and we have a pretty good chance," said Beltran to Dan Martin yesterday. "Last year, I experienced being in the World Series with the Cardinals and it was a great feeling. Once you play there, you want to go there every year … Hopefully we can help this team win a championship. I know [Derek Jeter] has a lot of championships, but I don't have [any]. Hopefully, I can win one."
During his two years with the Cardinals, Beltran essentially matched Pujols' offensive output with the Halos (128 vs. 130 OPS+) while doing a better job of staying on the field (296 vs. 252 games). I would be very surprised if Beltran hits anything like Cano these next few years, nevermind play a similar number of games. The Yankees don't need him to do that though. They improved several lineup spots this winter and should have a deeper lineup overall. Beltran doesn't have to be The Man for New York the way Cano was, but he does replace him as the team's best all-around hitter and likely number three hitter. That's a role Beltran is very familiar with.