Thanks to baseball's general mediocrity, the Yankees remain in the postseason hunt — they come into today 3.5 games back of both the top spot in the AL East and the second wildcard — but there's little chance they will play in October without getting help at the trade deadline. They already acquired Brandon McCarthy, but that move alone isn't putting them over the top. They need more help, both pitching and offense.
We know the Diamondbacks are ready to sell because they've started doing it already. It's not just the McCarthy trade, they also dealt Joe Thatcher and Tony Campana over the weekend. Last week we looked at the pitchers they could peddle (pre-McCarthy deal), and now it's time to look at the position players. Remember, just because the Yankees and D'Backs have already gotten together for one trade this month does not mean they can't hook up again.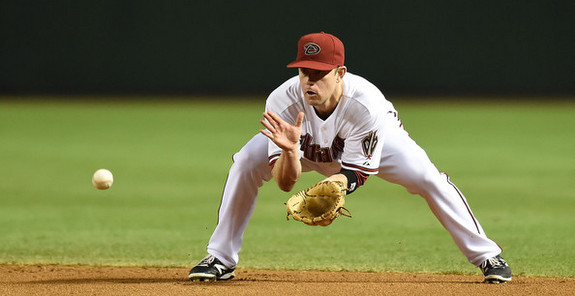 2B Aaron Hill
Hill, 32, has been one of the most productive second basemen in baseball over the last few years, at least on and off. He hit .298/.359/.501 (129 wRC+) with 37 homers in 243 games from 2012-13, but this year he's dropped down to .239/.275/.356 (70 wRC+) with six homers in 85 games. It's not the first time Hill has had this kind of drop-off either. He went from 36 homers to almost being designated for assignment while with the Blue Jays back in the day.
Hill's strikeout rate (17.5%) is way up and his walk rate (4.3%) is way down this year (13.0 K% and 7.9 BB% from 2012-13), though his plate discipline stats are right in line with the last few years. He isn't swinging more or less often, either at stuff inside or outside the zone, which suggests his strikeout and walk numbers may return to his career norms in time. Maybe he's offering at more pitchers' pitches, but the plate discipline numbers don't come with any red flags. It's weird.
The biggest concern with Hill is that his power is way down. He had a .203 ISO from 2012-13, but is down to only .117 this year. Again, his batted ball profile is right in line with the last few years, so there are no red flags there, and batted ball distance data shows he is hitting the ball just as far this year (on average) as the last few seasons: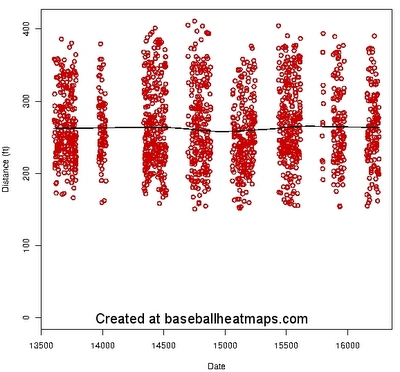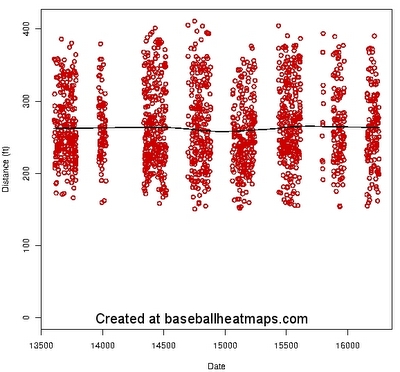 I'm not quite sure how the explain the poor strikeout, walk, and power numbers, which is not necessarily a bad thing or a good thing. It could be a indication he is having an unlucky year — I think the word "luck" has jumped the shark in baseball, but it still exists, sometimes guys have bad years or no real reason — and will bounce back in the future, or it could be a sign there is some kind of mechanical/swing issue we can't detect with the stats. That's much more problematic.
The Diamondbacks bought into Hill's huge 2012 season (132 wRC+) and gave him a three-year, $35M extension the following spring. He is owed approximately $5.5M through the end of the season plus $12M in each of the next two seasons. If he was still mashing 20+ homers with a 120+ wRC+ and average defense at second, it would be more than a fair salary. But he's not doing that anymore. Hill's production has fallen way off and he is at that age when second basemen tend to fall off a cliff.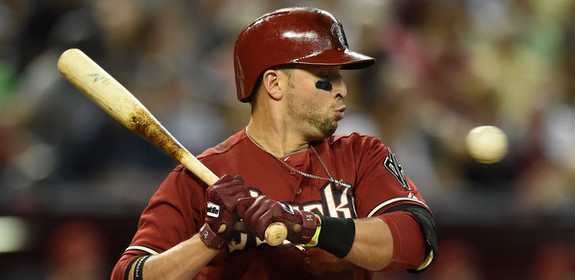 IF/OF Martin Prado
Like Hill, Prado's production has fallen off this season after very successful 2012-13 campaigns. The 30-year-old hit .292/.346/.427 (111 wRC+) with 24 homers and 20 steals in 311 games from 2012-13, though this year he is at .268/.313/.365 (86 wRC+) in 89 games. His strikeout (13.9%), walk (4.9%), and plate discipline numbers are right in line with the career averages, though he is hitting a ton more grounders (53.8%) and that has sapped his power (.097 ISO).
Now Prado is not much of a power hitter to start with, at least not over the fence power. He's usually good for 10-15 homers per season, though he'll also chip in 30+ doubles per year as well. This season he has four dingers and only 13 two-baggers. It's fairly common for contact hitters to start beating the ball into the ground when they decline, but Prado seems a little too young for that. A half-season of batted ball data is hardly enough to conclude he's in irreversible age-related decline.
As you may know, Prado has always stood out for his versatility. He has a ton of experience at second base, third base, and in right field. He's also filled in at shortstop, right field, and first base on occasion. The various defensive stats say he's a tick above average at third and in left but slightly below average at second. Hill has been a second baseman exclusively for about eight years now, so while Prado can not match his over-the-fence power ability, he makes up for it by being able to play more positions competently.
Arizona gave Prado a four-year extension worth $40M last spring. He is owed about $5M through the end of the season plus $11M in both 2015 and 2016, so he and Hill have basically identical contract situations. If he was producing like regular old Martin Prado, it would be more than a fair wage. Since he is having a down year and it's unclear if there is something more to it than just the general ups and downs of baseball, it's a bit more scary.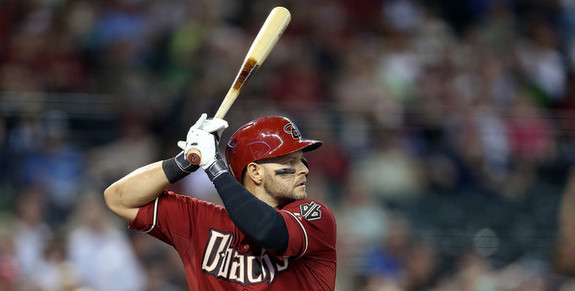 OF Cody Ross
The Yankees have received only 15 homers from right-handed hitters this year, six by the departed Alfonso Soriano. They went into last night's game hitting only .257/.321/.375 (92 wRC+) against lefties this season. That's pretty terrible. The need for another right-handed power bat is pretty obvious.
Ross, 33, dislocated his hip (!) running through first base last August, an injury that required surgery and kept him on the shelf at the start of the season. He returned in mid-April and has hit .224/.278/.279 (53 wRC+) overall, including .260/.327/.260 (67 wRC+) against lefties. Before the injury, Ross put up a stout .339/.399/.612 (170 wRC+) batting line with 16 homers in 242 plate appearances against southpaws from 2012-13. Considering he is coming off the hip injury and has nearly twice as many plate appearances against righties (103) than lefties (55), this year's poor performance isn't all that surprising.
The D'Backs gave Ross a three-year deal worth $25M two winters ago, so he is owed approximately $4.5M through the end of the season plus another $9.5M in 2015. That's pretty pricey for the right-handed half of a right field platoon, no? Maybe Arizona would be willing to eat some money like they did with McCarthy. Ross can play all three outfield spots and is no worse than slightly below-average everywhere, which is neither good nor terrible. It's tolerable. If you think he can get back to his 2012-13 form as he gets further away from the hip injury and are willing to live with that salary, Ross would make a lot of sense for the Yankees.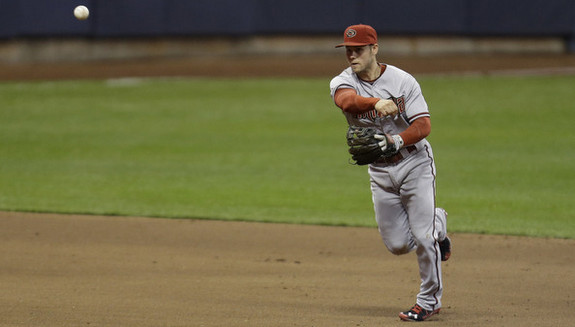 Young Infielders
In Didi Gregorius and Chris Owings, the Diamondbacks have two highly marketable young shortstops. Gregorius, 24, is hitting .222/.337/.389 (97 wRC+) in only 87 plate appearances this year after opening the season in Triple-A, where he had a 123 wRC+. Last season he hit .252/.332/.373 (91 wRC+) as the everyday shortstop. The book on him continues to be that he can legitimately play shortstop long-term, but his bat leaves a lot to be deserved.
The 22-year-old Owings took the shortstop job from Gregorius to start the year, though he has been sidelined by a relatively minor shoulder problem these last two weeks. He was hitting .277/.313/.458 (110 wRC+) with six homers in 254 plate appearances before the injury. Owings is considered a slick fielder like Gregorius, but he offers way more pop and impact potential with the bat. UConn product Nick Ahmed, 24, put up a 119 wRC+ in 336 Triple-A plate appearances before being called up the other day. He is the best defender of the trio but also likely the worst hitter despite his minor league numbers this year. That is an enviable group of young middle infields, no doubt about it.
* * *
Real talk forthcoming: if Hill and/or Prado were on the Yankees, we'd be talking about them as overpaid veterans who are part of the problem. But, because they're on another team and the grass is always greener, they're being looked at as possible solutions. I think versatility is overrated and would prefer Hill to Prado, especially given the team's need for right-handed power, but I'm just not sure if he's simply having a bad year or is starting to decline.
Hill had two and a half years left on his contract when he was traded from the Blue Jays to the D'Backs a few years ago, and all Arizona gave up was … Kelly Johnson. They bought really low and it has worked out wonderfully. (No, Kevin Towers probably will take Johnson back for Hill now.) Hill's trade value figures to be a little higher this time around despite his performance, especially if Arizona is willing to eat some cash like they did with McCarthy, but I don't have any idea what a reasonable package would be. Two good but not great prospects? Someone like Ramon Flores or Rafael DePaula? I'm not sure.
Ross is owed a ton of money relative to his role and the D'Backs would have to eat some to make a deal palatable. Even then they would have to take back very little, a player to be named later type. I greatly prefer Owings to Gregorius and especially Ahmed. Obviously adding Derek Jeter's long-term replacement should be a goal for the Yankees in the near future. Players like Owings and Gregorius are usually dealt as part of a package for an established veteran, not by a team that is selling. Tough to gauge their market value. Arizona has some potentially useful position players for the Yankees, but for different reasons, it's tough to pin down the exact trade value of each.