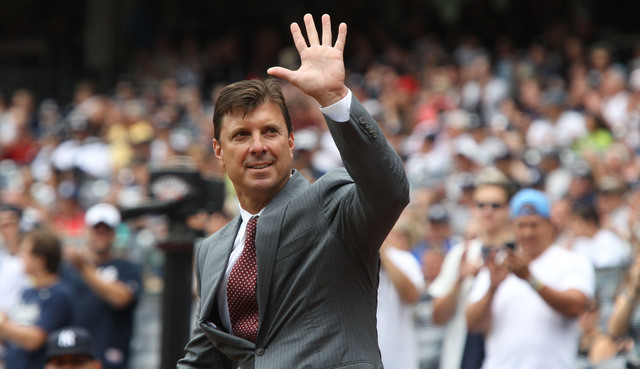 The Yankees are currently discussing a minor league coaching position with former first baseman Tino Martinez, reports George King. The Associated Press says it's a done deal, though some comments Martinez made to King yesterday make it seem like nothing is final just yet.
"We are talking about it. Seeing minor league teams a couple of times a month," said Tino to King. "(Farm system head Gary Denbo) asked me to help out, and I have been doing a little bit of everything. These kids are so willing to learn, they want to move up.''
Martinez, 47, has been at Spring Training as a guest instructor. He spent 2008-09 in the team's front office as a special assistant, and he spent half of 2013 as the Marlins hitting coach. Tino resigned that July amid allegations he verbally and physically abused players, which, uh, isn't cool.
I have no idea what kind of instructor Martinez is, so I couldn't tell you if he would be a good hire or a bad hire. I'm sure the Yankees did their homework. That said, my guess is if this was someone other than Tino Martinez, the abuse allegations wouldn't be overlooked so easily.