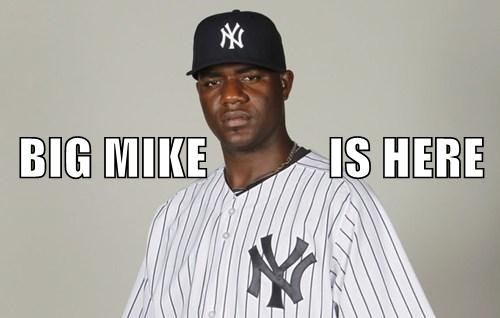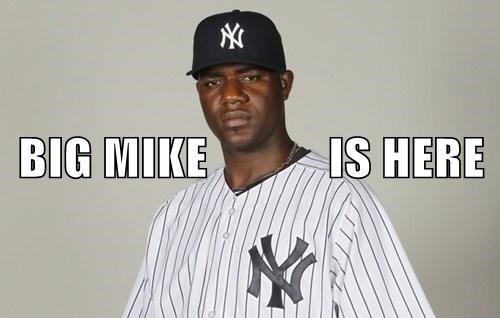 The Yankees just wrapped up a five-game road trip through Baltimore and Miami and it was: bad. One win, four losses, 15 runs scored, 37 runs allowed. Egads. Thankfully the Yankees return home tonight to start a stretch where 20 of their next 30 games are at home. They're 16-11 with a +24 run differential at home compared to 18-19 with a -12 run differential on the road. This team is built for Yankee Stadium.
Michael Pineda is on the mound tonight and you know what? Big Mike has kinda stunk of late. He's got a 5.40 ERA in five starts since his 16-strikeout game, and opponents are hitting .325/.354/.520 against him during that time. That's really bad! Tonight would be a fine night for Pineda to shake off these last five starts, pitch like the ace we all know he can be, and help the Yankees get back into the win column. Here is the Marlins' lineup and here is the Yankees' lineup:
LF Brett Gardner
3B Chase Headley
C Brian McCann
DH Alex Rodriguez
1B Garrett Jones
RF Carlos Beltran
SS Didi Gregorius
2B Stephen Drew
CF Mason Williams
RHP Michael Pineda
It has been cloudy and on the cool side in New York today, but there is no rain in the forecast, so that's good. This evening's game will begin a little after 7pm ET and can be seen on YES. Try to enjoy.
Rotation Update: Masahiro Tanaka will start Sunday with an extra day of rest rather than Saturday, Joe Girardi announced. No word on who will start Saturday, but I wonder if they will start Nathan Eovaldi on three days' rest since he threw only 36 pitches last night. Bryan Mitchell is also on turn to start that day as well, so the Yankees have options.
Roster Move: As expected, the Yankees brought in a fresh arm following last night's bullpen marathon. Lefty Jose DePaula was called up from Triple-A Scranton and Jose Ramirez was sent down, the team announced. DePaula was already on the 40-man roster, so no other moves were necessary. He was on turn to start for the RailRiders today and can go many innings if necessary. I hope they aren't.