Time to tie up some loose ends and conclude our Midseason Review series. The second half of the 2015 seasons starts tonight, thankfully. I've come to appreciate the All-Star break, but yeah, I am ready for more baseball.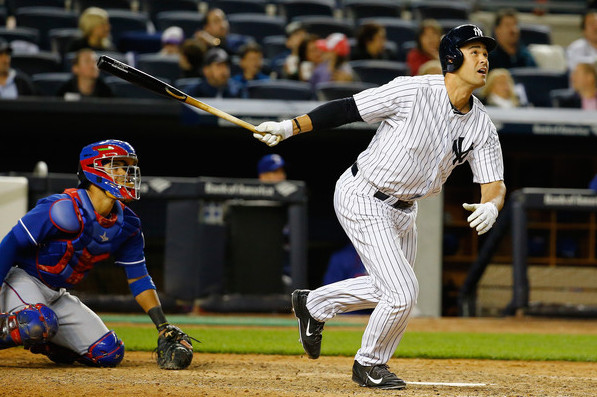 G.I. Jones and the Serial Killer
By bench player standards, Chris Young has been dynamite this season. He's mashing lefties and playing strong defense, which are his two main job functions. Garrett Jones, on the other hand, doesn't seem to have a set role. He's the backup at first base, yeah, but otherwise he doesn't play regularly against righties or anything. Jones has started just 28 of the team's 88 games, for example. He batted 28 times in April. That's it.
Playing that infrequently didn't exactly help Jones remain productive. He went 6-for-40 (.150) before hitting his first home run on May 22nd, a pinch-hit three-run homer into the Yankee Stadium short porch. That seemed to get him going. Jones is 24-for-89 (.270) with four homers since then, including at least one big one …
… while continuing to play sporadically. Jones is hitting .233/.277/.395 (84 wRC+) with five homers overall — again, he's been much better since that dreadful start — and all things considered, he's been really good for his role. That backup first baseman/fifth outfielder/lefty power bat off the bench who rarely plays. This is exactly the kind of veteran dude you want in this role. Not some prospect with an actual future.
John Ryan Murphy, meanwhile, has a total of 85 plate appearances as Brian McCann's backup this year, and is hitting .247/.286/.325 (65 wRC+). That's about on par with the league average for backup catchers. Murphy's defense has been fine to the untrained eye — he's thrown out six of 19 attempted base-stealers (32%), so teams have tried running on him in limited action — and for whatever reason the pitching staff has better strikeout (23.4%) and walk (5.6%) rates with him behind the plate than McCann (21.8% and 7.2%, respectively). Could easily be sample size noise.
The Yankees reached the point where something had to happen with their catching depth. Someone had to go, and it was Francisco Cervelli, who was two years from free agency. The Yankees turned him into Justin Wilson, gave Murphy the backup job, and managed to keep Austin Romine in Triple-A as a non-40-man roster player. As an unabashed JRM fan, I'm happy with the way things turned out and I look forward to seeing Murphy continue to develop on both sides of the ball.
Futility Infielders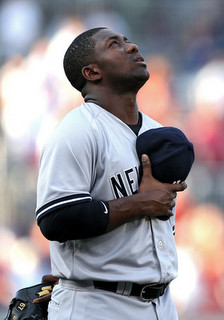 It feels like more, but the Yankees have had four differential utility infielders this season, not counting the just called up Rob Refsnyder. Gregorio Petit, Jose Pirela, Brendan Ryan, and Cole Figueroa have hit a combined .209/.243/.310 (~53 wRC+) in 140 plate appearances. Pirela (41 wRC+) has exactly half those plate appearances. There's a decent chance the Yankees will stick with Refsnyder as the regular second baseman and push Stephen Drew in the backup infielder role going forward, which would still be a net upgrade even as bad as Drew has been. Young, Jones, and Murphy have been pretty good off the bench, all things considered. The infielders have … not.
Get Called Up, Get Injured
When Jacoby Ellsbury hit the DL, the Yankees first called up Slade Heathcott, and it was a great story. Slade has dealt with all sorts of on-the-field and off-the-field issues over the years, so much so that he was dropped off the 40-man roster in the offseason, but he came to Spring Training healthy and played well in Triple-A. He earned the call up, went 6-for-17 (.343) with a homer, then blew out his quad and landed on the DL for a few months. Brutal.
Heathcott's injury opened the door for Mason Williams, who battled mostly work ethic and makeup problems the last few years, but had the proverbial light bulb go on this offseason. He played well in Double-A and Triple-A, got called up to replace Slade, went 6-for-21 (.286) with three doubles and a homer, then suffered a shoulder injury diving back into first base on a pickoff throw. The day-to-day injury turned into a 60-day DL stint. I repeat: brutal.
The only young fourth outfielder to escape the injury bug in the first half was Ramon Flores, who got called up to replace Williams and went 7-for-32 (.219) with a double. He's been up and down a few times and hasn't gotten the everyday opportunity like Heathcott and Williams did before getting hurt. Maybe that's the team's way of keeping him healthy. I'm glad the Yankees have given their young outfielders a chance. It sucks they keep getting hurt. Seriously hurt too.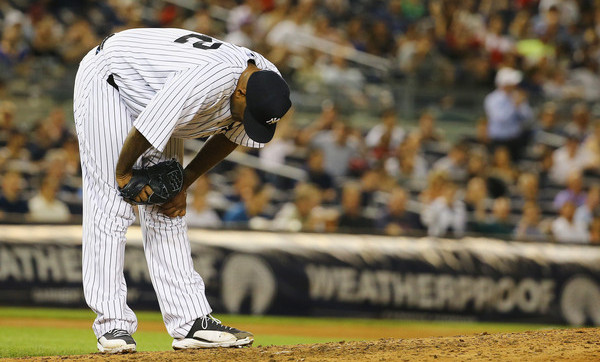 One Hundred Pitches Or Less
Through 88 games this season, the Yankees have had a starting pitcher throw 100+ pitches only 22 times, tied with the Rockies and Royals for the fewest in MLB. Michael Pineda and Nathan Eovaldi have both thrown 100+ pitches seven times, Adam Warren did it four times before being put in the bullpen, CC Sabathia has done it three times, and Masahiro Tanaka has done it once. That's it. The Yankees do have 38 starts of 90-99 pitches, for what it's worth.
The lack of 100+ pitch starts is the result of many things, first and foremost ineffectiveness. Sabathia and Eovaldi have gotten knocked around a bit at times, Warren struggled in April, and even Tanaka and Pineda went through rough stretches. The Yankees also have a strong bullpen and Joe Girardi has not been shy about going to it early rather than letting his starter go through the lineup a third time. Can't say I blame him.
That said, the Yankees rank 22nd in innings by starters (510) and eighth in innings by the bullpen (283.1), which is a bit unbalanced. Over the last five years the ratio of rotation innings to bullpen innings is almost exactly 2.0 (1.996, to be exact) in the AL. The Yankees are at 1.80 this year. I'm not saying it can't work all year, but it would be nice to see Girardi let the starters go a little deeper into games to help avoid bullpen burnout, especially with multi-run leads. I'm not sure asking the relievers to get a dozen outs each night is a built to last strategy.