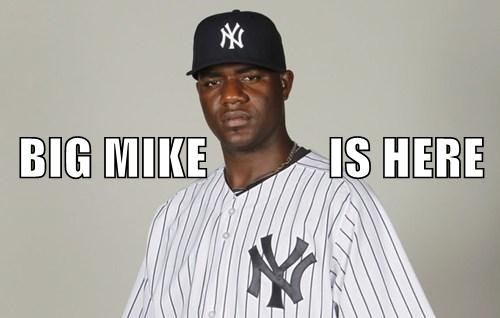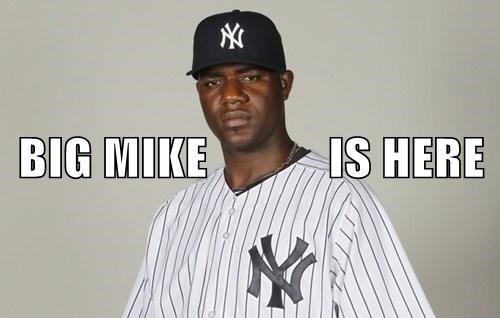 Welcome to September. The air is crisp, the leaves are looking a little less green each day, and the dog days of summer are over. This is the stretch run. The final 32 games of the season will determine whether the Yankees win the AL East, settle for a wildcard spot, or miss the postseason entirely. Crunch time, baby. There are no more meaningless games.
The Yankees dropped last night's series opener to the Red Sox because no one could get a damn hit with the bases loaded, but that was August, this is September. A new month and something of a fresh start, which the Yankees desperately need because August did not go well. They went 14-14 and lost 7.5 games (!) in the standings. Not good. Win tonight, start the final month off on the right foot. Here is the Red Sox's lineup and here is the Yankees' lineup:
CF Jacoby Ellsbury
LF Brett Gardner
RF Carlos Beltran
C Brian McCann
DH Alex Rodriguez
3B Chase Headley
1B Greg Bird
SS Didi Gregorius
2B Stephen Drew
RHP Michael Pineda
Another great weather day in Boston. Sunny and on the cool side with temperatures in the upper-70s. Autumnal. This evening's game will begin just after 7pm ET and you can watch on YES locally and MLB Network nationally. Enjoy the game.
Injury Update: Mark Teixeira (leg) had an MRI that showed the bone bruise was more significant than the Yankees initially realized. There is no fracture, but Teixeira will be on crutches for a few days. There is no timetable for his return.
Roster Moves: In case you missed it earlier, the Yankees called up eight players on the first day of expanded rosters. Two others lost their 40-man roster spot. Here are all the moves. I'm not repeating 'em all here. Wally Matthews has all the new uniform numbers, if you're interested.