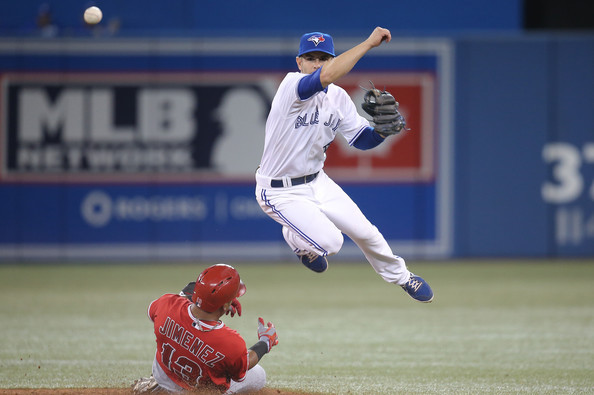 We've reached the point of the offseason where teams begin to load up on non-roster invitees, and the Yankees are doing just that. Matt Eddy reports the team has signed infielder Jonathan Diaz to a minor league contract. I assume he received an invitation to big league Spring Training as well.
Diaz, 30, is the quintessential all-glove/no-hit infielder. He's gone 8-for-55 (.145) in 35 career big league games with the Blue Jays and Red Sox the last few seasons. Diaz hit .223/.328/.284 (84 wRC+) with two homers, seven steals, and a bunch of walks (11.9%) in 118 Triple-A games for Toronto last season.
In the field, Diaz has a reputation for being a defensive wizard, which is why he has managed to stick around despite a total lack of offense. He's spent the majority of his career at shortstop but has also played a ton of second base and plenty of third as well. Diaz has even seen time in left field too.
The Yankees needed Triple-A infielders after trading away Jose Pirela, Eric Jagielo, and Tony Renda earlier this offseason. They inked Pete Kozma to a minor league contract early in the offseason and Donovan Solano last week. Those two plus Diaz help replenish the lost Triple-A infield depth.
There is an open bench spot at the MLB level, and I'm sure Diaz and the other non-roster infielders will be given a chance to complete for the job in camp. I think (hope) the Yankees will look for a better option, however. In all likelihood, Diaz will join Kozma, Solano, Rob Refsnyder, and Greg Bird in the RailRiders' infield come Opening Day.