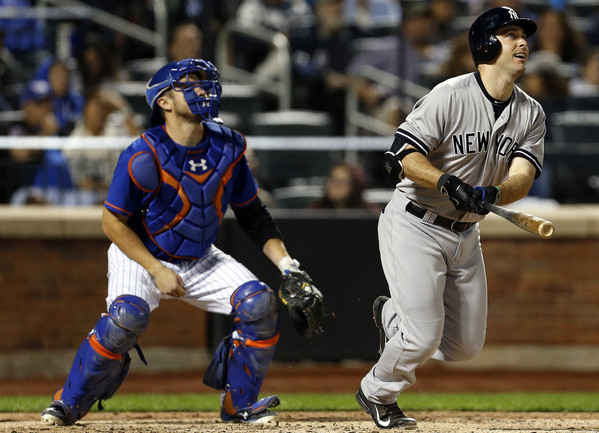 According to Joel Sherman, the Yankees fielded calls from teams looking to acquire Dustin Ackley earlier this offseason. Interestingly, Sherman says teams wanted Ackley to play first base. That seems … weird. A lot of his value is tied to his ability to play several different positions.
The Yankees acquired Ackley from the Mariners for Ramon Flores and Jose Ramirez at the trade deadline last year. Flores and Ramirez were essentially role players, not cornerstones, and both will be out of minor league options this coming season. Point is, they didn't have much trade value. The Yankees got Ackley relatively cheap.
Ackley, 28 later this month, hit very well in his limited time with the Yankees (161 wRC+), though I have a hard time thinking his value increased substantially during his two months in pinstripes. (One month really, since he was hurt in August.) Ackley's been around a while and he has a track record, and it's mostly not good.
It makes sense to listen to offers for Ackley the same way it makes sense to listen to offers for any player. You never know when a team will really love a guy and make a shockingly big offer. Realistically, the Yankees weren't going to get anything better than Flores and Ramirez types. They still have plenty of those too.
Ackley is more valuable to the Yankees on the roster than anything they could have probably gotten in a trade this offseason. Greg Bird's recent injury makes Ackley the only backup first baseman now, so he's pretty important, especially since Mark Teixeira is known to visit the DL from time to time.