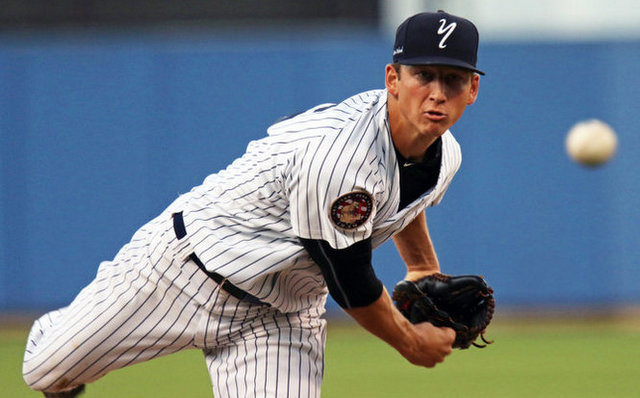 Spring Training is now a little more than one week away, and late last week the Yankees announced their list of non-roster invitees. A total of 25 non-roster players will be in camp this year. Some are top prospects (Aaron Judge, Jorge Mateo), some are depth players (Pete Kozma, Donovan Solano), and some are simply there to catch bullpens (Kyle Higashioka, Francisco Diaz).
As always, some non-roster invitees are more notable than others. There are also some notable omissions are well; players who were not invited to camp even though it appears they may be in position to help the big league team in the near future. Non-roster invites can give us a glimpse into how the Yankees value certain players in the organization. Here are three notable invitees and three notable omissions.
Three Notable Invitees
RHP James Kaprielian: Last year's first round pick comes billed as a quick-moving college starter, and the invitation to Spring Training indicates the Yankees plan to put Kaprielian on the fast track. It's not often the Yankees bring their top pick to camp in his first pro season. They did it last year with Jacob Lindgren, though that was a special case because he's a pure reliever.
Aside from Lindgren, I can't find the last time the Yankees did bring their top pick to big league camp in his first full pro season. Not even Ian Kennedy and Joba Chamberlain were Spring Training invitees in 2007. The Yankees have committed to getting younger and building from within over the last year or so, and inviting Kaprielian to big league camp in his first season after the draft shows he's a big part of that plan. They want to get him to MLB in a hurry.
RHP Brady Lail: The argument can be made Lail is as high as seventh on the Yankees' rotation depth chart. He reached Triple-A last season, and with Adam Warren now in Chicago, Lail could soon be in position to soak up long man innings. It's not a sexy job but that's how many pitchers get their foot in the big league door. The Yankees are inevitably going to need to dip into their system for spot starts at some point in 2016. Lail's more of a command guy than a stuff guy, and this spring he'll have a chance to show the MLB coaching staff what he can do. It's an opportunity for Lail to put himself on the map for an early season call-up.
LHP Tyler Webb: Webb was actually in big league camp last year, and there's a chance he may have been called up as part of the bullpen shuttle last summer had he not suffered a season-ending finger injury in late-June. He's healthy now though, and last season the Yankees showed everyone is a candidate for the shuttle. They added players like Diego Moreno, Kyle Davies, Matt Tracy, Joel De La Cruz, Caleb Cotham, and Nick Goody to the 40-man roster at midseason so they could serve as a fresh arm. Webb figures to be in that mix in 2016. The Yankees have no shortage of bullpen candidates. Leaving Webb in minor league camp after the injury and giving his spring innings to someone else would have been easily justifiable. The Yankees are bringing him to Spring Training because they want to see if he can help in 2016. They didn't forget about him following the injury.
Three Notable Omissions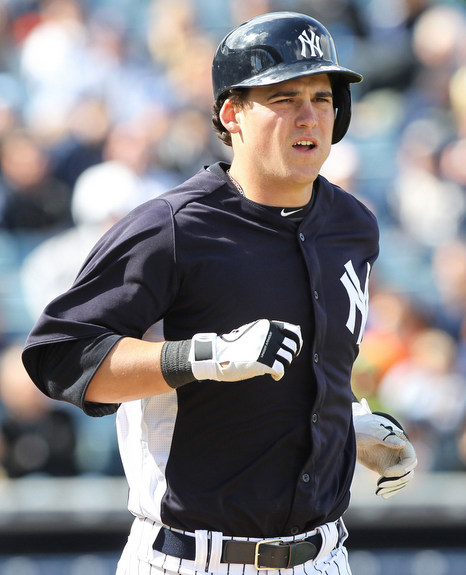 OF Tyler Austin: Yeesh. What a fall for Austin. He was in big league camp every year from 2013-15 — 2013-14 as a non-roster player and 2015 as a member of the 40-man roster — but he was dropped from the 40-man last September, slipped through waivers unclaimed, and was not selected in December's Rule 5 Draft. And last week, when Greg Bird went down with his shoulder injury, Brian Cashman said Austin was not a candidate to play first base in Triple-A.
Injuries and a lack of production — the two are surely related to some extent — have caused Austin's stock to plummet the last few seasons. It wasn't too long ago that he was a top 100 prospect (No. 77 in 2013 per Baseball America) and any team could have had him and his two option years last September for nothing more than the $50,000 waiver fee, yet they all passed. Now Austin wasn't even invited to big league camp.
RHP Cale Coshow: I guess Coshow not getting an invite makes sense. The Yankees have a ton of relievers in camp already — I count 20 bullpen candidates, including 15 righties — and there are only so many innings to go around. Coshow had a fantastic 2015 season though (2.45 ERA and 2.80 FIP in 114 innings) and is one of the hardest throwers in the organization, so I thought it was likely he would get an invite to camp so the big league coaches could get a look at him. Even with those 20 bullpen candidates in camp, there's a non-zero chance Coshow makes his MLB debut at some point this summer as part of the bullpen shuttle.
LHP Chaz Hebert: Last year was a breakout season for Hebert, who had a 2.55 ERA (3.11 FIP) in 133 innings and reached Triple-A. Then again, the Yankees sent him to the Arizona Fall League for extra innings and a longer look, didn't add him to the 40-man roster in November, and he slipped through the Rule 5 Draft unclaimed. Still, a young lefty who can start is a nice piece to have in the organization, and given his proximity to MLB, there's always a chance Hebert could get the call in an emergency at some point in 2016. The Yankees felt they didn't need to get a look at him in big league Spring Training first, however.