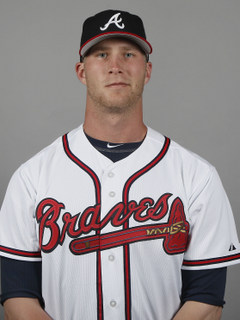 The Braves have returned left-hander and Rule 5 Draft pick Evan Rutckyj to the Yankees, the team announced. Rutckyj (pronounced rut-ski) has cleared waivers and been assigned to Triple-A Scranton, so he is in minor league camp. He is no longer on the 40-man roster.
Rutckyj, 24, was New York's 16th round pick in the 2010 draft. He moved to the bullpen full-time two years ago, and last season he had a 2.63 ERA (2.59 FIP) with a 31.5% strikeout rate and an 8.1% walk rate in 61.2 innings with High-A Tampa and Double-A Trenton. Despite the numbers, he was definitely a surprise Rule 5 pick. This spring he walked five and struck out two in three Grapefruit League innings.
Interestingly enough, Rutckyj told Dave O'Brien he enjoyed being with the Braves more than the Yankees earlier this week. "I feel like we can talk to anybody here. It's kind of different from the Yankees, where if one of the coordinators or somebody walks by you, like, put your head down and mind your own business. But here everybody wants you to talk to them," he said. So that'll be awkward.
The Yankees' other Rule 5 Draft loss, outfielder Jake Cave, is a safe bet to make the Reds. They're short on outfielders as it is and now Billy Hamilton's nursing a shoulder issue. Cave has to remain on Cincinnati's active 25-man big league roster all season, or be passed through waivers and offered back to the Yankees.