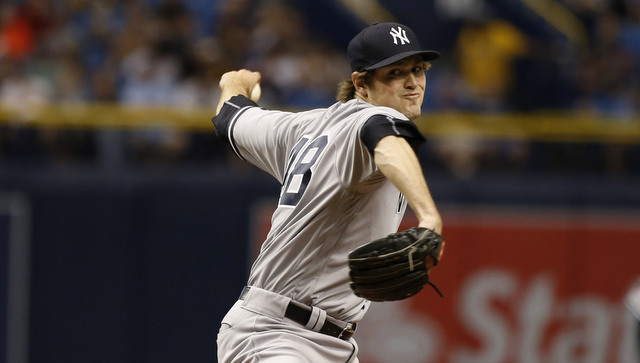 The draft is now over, which means teams will soon shift their focus to the trade deadline. The way things are going right now, the Yankees are much more likely to be sellers than buyers this summer. We'll see what happens. Here are some miscellaneous trade notes, both past and present.
Cubs scouting Yankees' top relievers
According to George King, the Cubs had a scout at Yankee Stadium last week taking a look at New York's big three relievers. The Cubbies already know those guys are awesome. They're just doing their due diligence. Chicago could really use a shutdown lefty reliever, and I'm guessing they'd prefer Andrew Miller to Aroldis Chapman. Miller is under contract two more years and is willing to pitch in any role. Also, Theo Epstein and Miller have a connection dating back to their time with the Red Sox.
I've already written about the Cubs as a possible trade partner a few times (here and here) and something tells me I will end up writing about them a few more times before the trade deadline. As always, it's going to come down to what Chicago is willing to give up in a trade. We've already heard they won't trade Kyle Schwarber straight up for Miller. Javier Baez and Jorge Soler were involved in trade rumors all offseason, so I imagine they're available.
Rangers won't trade Gallo for Miller
From the "no duh" rumor mill: the Rangers are unwilling to trade third base masher Joey Gallo straight up for Miller, reports Jon Heyman. The Rangers have the best record (40-25) and worst bullpen ERA (5.12) in the AL, so yeah, a reliever or three figures to be on their trade deadline shipping list. It's the glaring need right now. Manager Jeff Banister has to hold his breath each time he signals for a reliever.
Texas GM Jon Daniels has a history of making big moves at the trade deadline, and no team will have more bullpen help to offer than New York, so I expect to see a ton of Rangers-Yankees rumors these next few weeks. I can't help but wonder if the Yankees will push for Jurickson Profar. They've had interest in him in the past, and it appears the Rangers have no place to play him. That's the kind of talent the Yankees should be targeting, anyway.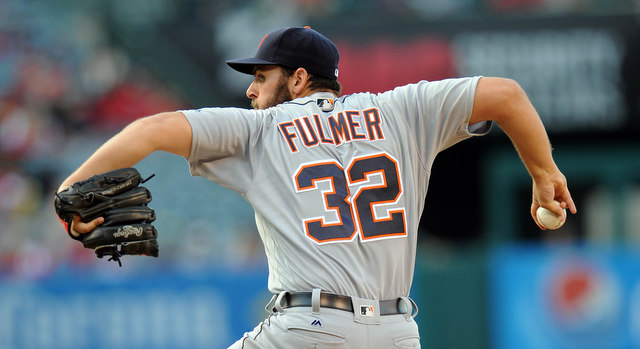 Tigers were unwilling to part with top prospects for Miller
Prior to the Justin Wilson trade in December, the Yankees and Tigers were discussing a Miller trade, reports Ken Rosenthal. Rosenthal says Detroit was not willing to move their top prospects, specifically righty Michael Fulmer and lefty Daniel Norris, so nothing happened. The Tigers then shifted their focus to Wilson, and that trade eventually came together.
This jibes with everything we heard about the Miller trade talks over the winter. The Yankees wanted high-end young pitching in return. They talked to the Astros about Lance McCullers Jr. and Vincent Velasquez, for example. Fulmer and Norris are cut from a similar cloth. When it comes time to take offers for Miller again — I imagine the Yankees will listen even if they're unwilling to sell — I assume they'll again prioritize young power arms.
Yanks didn't offer Mateo for Reyes
Remember a few weeks back when we heard the Yankees reportedly offered the Rockies shortstop prospect Jorge Mateo for Jorge Reyes last year? That didn't pass the sniff test at all. As it turns out, the report was wrong. Tracy Ringolsby says the Yankees did not offer Mateo for Reyes, but Mateo's name did come up during talks about a larger multi-player trade. That makes much more sense.
I wonder who else the Yankees could have been targeting in such a deal? The Rockies don't exactly having pitching to spare — Jon Gray had not made his MLB debut at that point, and I can't imagine Colorado was willing to trade him anyway — and the Yankees had no other massive needs since Reyes would have presumably replaced Stephen Drew at second. Maybe Mateo and stuff for Reyes and prospects? I have no idea what it could realistically be otherwise. Intrigue!