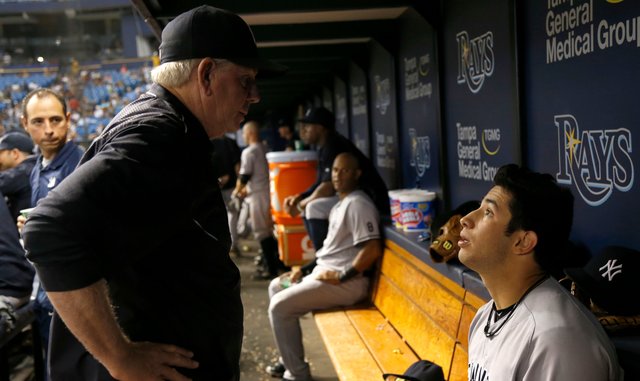 The Yankees have re-signed pitching coach Larry Rothschild to a one-year contract, the team announced yesterday. Next season will be his 43rd in professional baseball as either a player or instructor, which is pretty nuts. No word on Rothschild's salary. No one seems to care about coach's salaries anyway.
Rothschild, 62, was essentially a free agent; his contract expired following the season. Brian Cashman indicated earlier this week the Yankees wanted to bring him back. "(The coaches are) signed except for Larry Rothchild. His contract expires and I will meet with Larry today … I don't have interest in recommending changes," said the GM.
The Yankees hired Rothschild away from the Cubs following the 2010 season, and since then they lead the AL in WAR and strikeout-to-walk ratio. They've also set a new franchise single-season strikeout record in each of the last three seasons. Of course, there's more to life than WAR and K/BB. The next good statistical way to evaluate coaches I see will be the first.
With Rothschild re-signed, the Yankees will return the entire coaching staff next season. I thought maybe the team would make a change at third base coach, but apparently not. The manager and coaches are all accounted for already. Now it's time to make some upgrades to the player personnel.