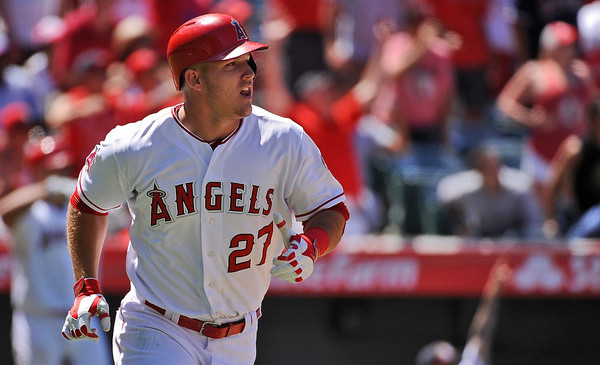 Earlier tonight, the BBWAA named Angels wunderkind Mike Trout the 2016 AL Most Valuable Player. Hooray for common sense. Red Sox outfielder Mookie Betts finished second in the voting and Astros second baseman Jose Altuve finished third. Here are the full voting results.
No Yankees received MVP votes this year, sadly. Second time in three years that happened. The Yankees were shut out in 2014 as well. I thought maybe Gary Sanchez would get a tenth place vote or something silly. The Yankees had at least one player finish in the top five of the MVP voting every year from 2002-13, thanks mostly to Alex Rodriguez and Robinson Cano.
Sanchez finished second in the Rookie of the Year voting, Joe Girardi finished fifth in the Manager of the Year voting, and Masahiro Tanaka finished seventh in the Cy Young voting. A-Rod remains the last Yankee to win one of the four major awards. He was MVP back in 2007.