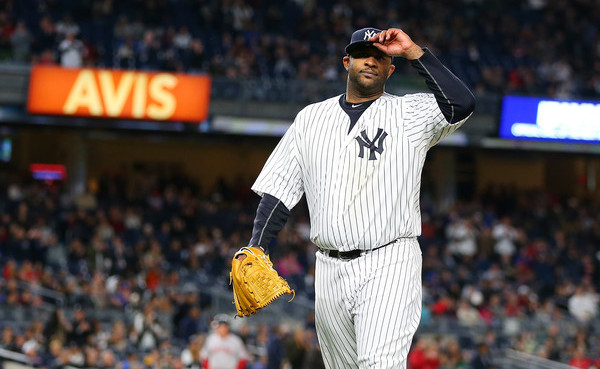 When the Yankees signed Aroldis Chapman earlier in the week, it more or less solidified their bullpen. Set up now with Chapman closing and Dellin Betances and Tyler Clippard behind him, the team has its coveted trio of relievers. And while I'm not a big fan of the Chapman signing — my thoughts are very similar to the ones Mike laid out in the aftermath — it does give the Yankees a more than formidable end of game crutch on which to lean. That crutch will come in handy considering the relatively weak state the rotation will likely be in.
With the obvious caveat that it's still early, the Yankee rotation is, once again, heading into the new season with a ton of uncertainty. The only starter who can be reliably counted upon is Masahiro Tanaka. Beyond that, there are question marks. Was CC Sabathia's bounceback for real? Is Michael Pineda ever going to turn that corner? Will Luis Severino fall flat on his face again? Who the hell's going to be the fifth starter? There are plenty of options for that spot, whether internal or external, but unless the Yankees swing a trade for an impact pitcher, it's unlikely that this rotation is strong enough in general. That's where Adam Warren and Bryan Mitchell come into account.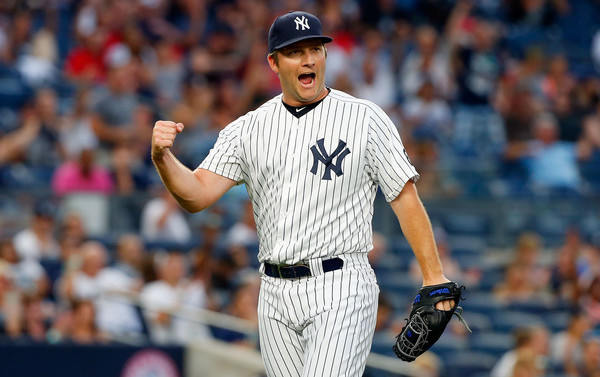 Warren will spend the winter preparing as a starter, but if history repeats itself, he'll likely end up ticketed for the bullpen, where he's shown he can flourish as a reliever. Mitchell was slated for a big role with the Yankees in 2016, but a toe injury in Spring Training derailed that; perhaps he can get back on track by joining Warren as tandem swingmen in 2017.
Aside from Tanaka and sometimes Sabathia, the Yankee rotation doesn't have pitchers that are likely to go deep into games. That limits the effectiveness that the trio of Clippard, Betances, and Chapman can have. To alleviate this problem, it might be wise for the Yankees to use Warren and Mitchell as more flexible relievers, ready to go multiple innings to bridge between the starter and the closing trio or to spell one of those pitchers when he needs a day off.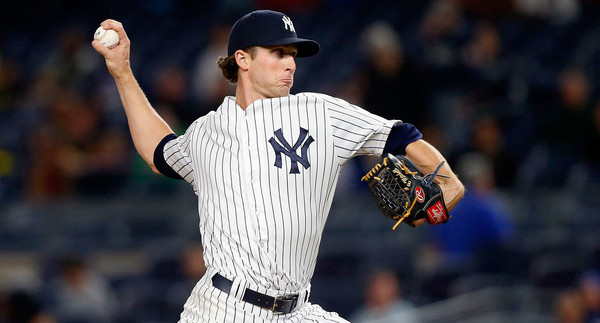 Both pitchers are borderline starters and exposing them to one turn through the batting order — at most — might help their effectiveness, as might the artificial boost in stuff the bullpen gives. Given the Yankees' shaky rotation outlook and lack of experience beyond their three big relievers, getting creative with the pitching staff may be the team's best bet for pitching success in 2017.