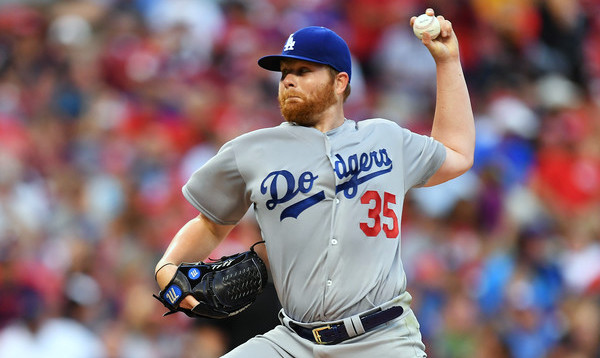 The offseason is not so young at this point — pitches and catchers report in fewer than five weeks! — and so far the Yankees haven't done anything to improve their starting rotation. We haven't even seen the token "innings guy on a minor league contract for Triple-A" signing yet. If the Yankees do make any changes to their rotation before Spring Training, chances are it'll be a small signing, not a huge trade. That's my feeling, anyway.
Among the remaining unsigned starters, and there are still quite a few of them, by far the most interesting to me is left-hander Brett Anderson, formerly of the Athletics, Rockies, and Dodgers. Injuries have been a problem over the years, there's no doubt about that, but at the moment, every free agent is significantly flawed. Teams are sorting through those free agents and deciding which flaws they can live with. Does Anderson make sense for the Yankees? Let's take a look.
Injury History
Might as well start here since injuries define Anderson's career. Last year he threw only 11.1 innings across three starts and one relief appearances mostly due to back trouble. Anderson hurt his back in Spring Training and needed surgery to repair a bulging disc. It wasn't until mid-August that he was activated, and barely a week later he landed back on the disabled list with a blister. The blister kept him out until late-September.
Last year was the fourth time in the last five years Anderson was limited to fewer than 50 innings. It was the fifth time in the last six years he was unable to throw more than 85 innings. His list of injuries is quite long and quite significant:
2009 (175.1 IP): Missed a little time with finger and biceps issues, but avoided the disabled list.
2010 (112.1 IP): Separate instances of elbow inflammation and a forearm strain sidelined Anderson for three months total.
2011 (83.1 IP): Elbow soreness ended his season in June. He had Tommy John surgery in July.
2012 (35 IP): Returned from Tommy John surgery in August. An oblique strain ended his season in September.
2013 (44.2 IP): Sidelined four months with an ankle sprain and a stress fracture in his foot.
2014 (43.1 IP): A broken finger and a lower back strain cost him close to five months total.
2015 (180.1 IP): Healthy! Except for calf cramping that caused him to miss a start in September.
2016 (11.1 IP): Back surgery and a blister kept Anderson out the entire season, basically.
Yeesh. Little of everything there. Muscle pulls and ligament tears, broken bones and bulging discs, upper body and lower body. Based on that, Anderson has to be considered a complete lottery ticket. If he stays healthy in 2017, great! If not, well, that's kinda what you expected going in. You hope to get lucky like the Dodgers did in 2015. Maybe half as lucky.
Recent Performance
Anderson threw only 11.1 innings last year and they were 11.1 terrible innings. Terrible as in 15 runs on 25 hits and four walks. Only five strikeouts too. On the bright side, a 50.0% ground ball rate! That's pretty good. The rest? Awful.
Now, that said, I can't put any stock in 11.1 innings, especially when the pitcher was coming off back surgery and missed a month with a blister right in the middle of those 11.1 innings. Anderson's only meaningful sample of innings over the last five years is that 2015 season in Los Angeles. That's it. Here's what he did:
| | IP | ERA | FIP | K% | BB% | GB% | HR/9 | RHB wOBA | LHB wOBA |
| --- | --- | --- | --- | --- | --- | --- | --- | --- | --- |
| 2015 | 180.1 | 3.69 | 3.94 | 15.5% | 6.1% | 66.3% | 0.90 | .320 | .308 |
| Career | 685.2 | 3.86 | 3.70 | 17.5% | 6.3% | 58.2% | 0.83 | .329 | .308 |
So after you smush all those little 40-something-inning seasons together to get Anderson's career rates, it looks an awful lot like his 2015 performance. He's not a big strikeout guy, never has been, yet he succeeds by limiting walks and keeping the ball on the ground. In fact, his 66.3% ground ball rate in 2015 was the third highest by a qualified starter since batted ball data started being recorded in 2002. (Derek Lowe had a 67.0% grounder rate in both 2002 and 2006).
Point is, when Anderson has been healthy, he's been pretty effective, last year notwithstanding. Back during his prospect days, Anderson always stood out for his pitching acumen and ability to locate, not his sheer stuff. Presumably his pitchability hasn't vanished with the injuries. It's not like Anderson is a guy who needs to throw the ball by hitters to be successful.
Current Stuff
Because he missed so much time last year — Anderson threw 118 total pitches last year (118!) — and was either coming off injury (back surgery) or injured at the time (blister) when he was on the mound, I'm not sure 2016 PitchFX data tells us anything useful about Anderson's current stuff. He was physically compromised.
When he's been on the mound over the years, Anderson has consistently thrown five pitches regularly. He uses both a four-seam fastball and a sinker, plus both a curveball and a slider in addition to his changeup. Anderson's velocity has dipped since his debut in 2009, but that's to be expected. It would happen to anyone, not just someone who's dealt with a ton of injuries. From Brooks Baseball: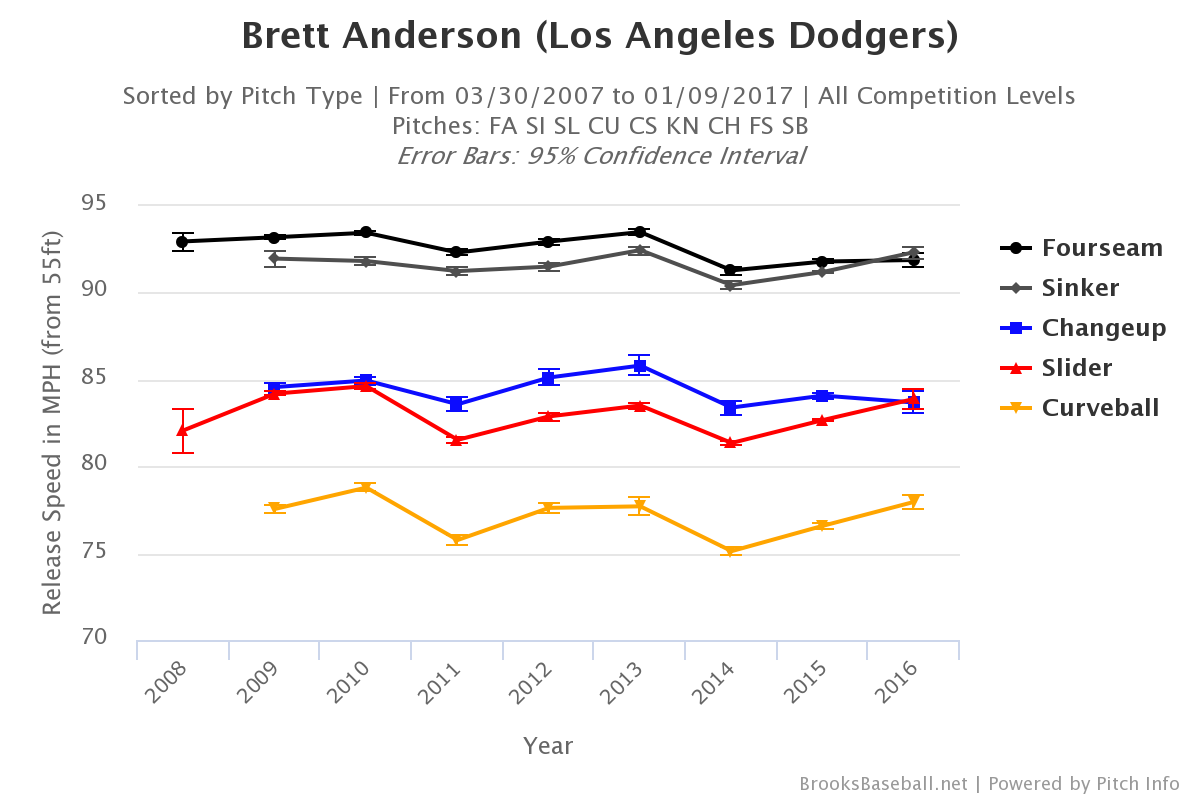 It would be a major red flag if Anderson's velocity was down considerably last year, into the mid-80s or something. Instead, the four-seamer and sinker averaged 91.9 mph and 92.3 mph, respectively, in those 11.1 innings in 2016. They topped out at 95.6 mph and 95.2 mph as well, so the vee-low is there. That indicates the injuries haven't damaged his arm beyond the point of no return, you know?
Because Anderson is a ground ball pitcher and not a strikeout pitcher — he's made 115 career starts and only 12 times did he strike out more than seven batters (never more than ten) — let's examine the ground ball rate of his individual pitches over the last two years. This tells us what healthy Anderson is capable of doing, and what he did in his most recent season, albeit in a miniscule sample size.
| | Four-Seam | Sinker | Curveball | Slider | Changeup |
| --- | --- | --- | --- | --- | --- |
| 2015 | 54.5% | 76.4% | 58.8% | 68.2% | 59.7% |
| 2016 | 50.0% | 55.6% | 37.5% | 57.1% | 40.0% |
| MLB AVG | 37.9% | 49.5% | 48.7% | 43.9% | 47.8% |
Two years ago, during his healthy season, Anderson got an above-average number of ground balls with all five pitches. That's how you post the third highest ground ball rate by any starter in the 15 years batted ball data has been recorded. Last year, even with a bad back and a blister, Anderson got an above-average number of grounders with three of his five pitches. Yay?
The 2016 data doesn't help us much because again, we're talking about 118 total pitches, and I can't imagine scouting reports would be all that helpful either. How much can information can you take from 118 pitches spread across four appearances? There's very little video of Anderson in action in 2016 — MLB.com has three videos of Anderson from last year, and two are of him getting hurt — so here's a clip of good, healthy Anderson from 2015:
That version of Anderson looks pretty good! Will that guy still exist in 2017, two years and one back surgery later? Damned if I know. That's the hope though.
Contract Estimates
Things have been extremely quiet for Anderson this winter. So quiet there's basically nothing in his MLB Trade Rumors archive. He was listed as a possible bounceback candidate in a December post, and the post before that is an injury update from September. No hard rumors at all. Anderson hasn't been connected to any team so far this offseason.
Even though he was pretty good in 2015 and this free agent class is thin, Anderson was not included in either MLBTR's or FanGraphs' top 50 free agents. The only contract estimate we have comes from Jim Bowden (subs. req'd), who pegs Anderson for a one-year deal worth $5M. I had one year and $4M in my silly offseason plan, for what's it worth.
One year and $5M or so seems to be the going rate for reclamation project starting pitchers. Derek Holland signed for $6M earlier this winter. Last offseason Matt Latos ($3M), Doug Fister ($7M), Kyle Kendrick ($5.5M), and Aaron Harang ($5M) all signed for similar amounts. Two years ago the Dodgers spent big to sign Anderson (one year and $10M) and it worked out well. Then he accepted the $15.8M qualifying offer and it was a waste of money.
Given the decided lack of interest and his ugly medical history, it's difficult to see Anderson getting anything more than one year and $5M or so. Maybe a desperate team stretches their budget and gives him $7M, but I don't see it. A low base salary short-term deal with incentives based on innings and/or starts seems most likely, does it not?
Does He Fit The Yankees?
My vote is yes, and for a few reasons. One, Anderson won't cost much money. He shouldn't, anyway. If he holds out for big bucks, then walk away and wish him luck. Two, Anderson is still only 28 (29 in February). This isn't some 36-year-old trying to hang on. Anderson's still on the right side of 30 and theoretically offers more upside than the typical reclamation types you find in free agency. Three, Anderson fits Yankee Stadium well as a southpaw who get ground balls.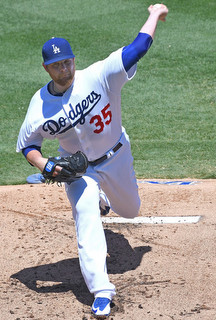 And four, and perhaps most importantly, the Yankees have the pitching depth to absorb an injury should Anderson get hurt again. They have a lot of young pitchers currently slated to compete for the fourth and fifth rotation spots, including Luis Severino, Luis Cessa, Chad Green, and Bryan Mitchell. Jordan Montgomery and Chance Adams will be in Triple-A as well, ditto Dietrich Enns and Ronald Herrera. The arms are there to cover for an injury.
Anderson is very unique as a reclamation project given his age and the way he ostensibly fits Yankee Stadium. You needn't look back too far to see the last time he was successful too. It was 2015, one season ago. He'd be a very nice (and affordable) upside play for the 2017 Yankees, a team banking on the upside of their young kids to have any shot at contention (and not looking to spend big to make additions).
It's important to note the Yankees have tried to acquire Anderson several times in the past, so they seem to like him. They were reportedly one of the runners-up two offseason ago, when he first signed with the Dodgers. The Yankees also tried to trade for Anderson during the 2013 Winter Meetings and at the 2014 trade deadline. Perhaps their feelings have changed over the years, but once upon a time, there was legitimate and persistent interest.
The real question is, as always, whether Anderson wants to join the Yankees. What is his goal this season? To stay healthy and show he can be effective. At this point he can't do much more than cross his fingers and hope he stays healthy. Pitch effectively though? Performance is something that can be affected by outside factors, such as a hitter friendly ballpark in a division with three other hitter friendly ballparks in the DH league, like Yankee Stadium.
The Yankees could always use another arm just to help lighten the load a bit on the kids. Anderson offers a smidgen of upside, unlike, say, Doug Fister or Jorge De La Rosa, and even if he gets hurt again, the Yankees would be right back where they started minus a relatively small amount of cash. The potential reward is not sky high, I don't think Anderson is an ace when healthy or anything like that, but there's a chance for him to be league average or slightly above. If he's open to pitching in New York, the Yankees would be wise to scoop him up.