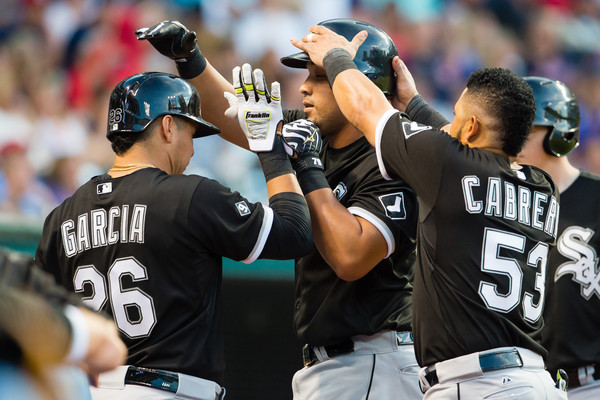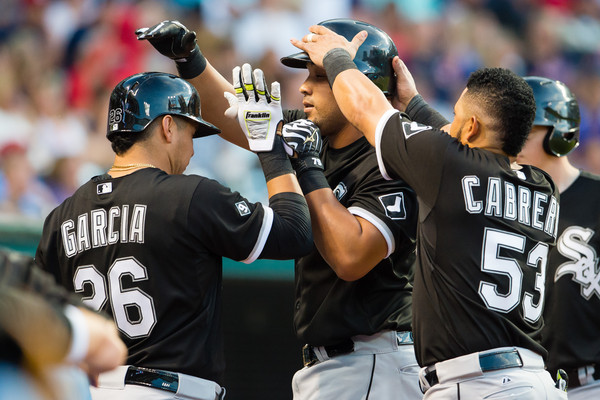 The Yankees are in the midst of what may well be the closest thing to a perfect homestand that anyone could reasonably expect. There have been injuries and ups and downs, to be sure – but most everything is trending in the right direction, and one can't ask for much more. The similarly rebuilding/reloading White Sox are next up on the docket.
The Last Time They Met
These two teams were significantly different the last time they met last July. The White Sox hosted the Yankees for a three-game set beginning on the Fourth of July, just three weeks prior to the Yankees hoisting the white flag. The Southsiders took two of three, despite trotting out James Shields in one of those wins, and with both Chris Sale and Jose Quintana sitting for the series. A few notes:
The Yankees went 0-for-13 with runners in scoring position in the first game of the series, an 8-2 loss. They seemed poised to make a comeback in the 8th, when they were down just 6-2 and Brian McCann and Starlin Castro (who went 4-for-4 with 2 doubles) reached safely to open the inning … and then Didi Gregorius (who also made three errors), Chase Headley, and Aaron Hicks struck out swinging in back-to-back-to-back at-bats.
The Yankees won the second game 9-0, cranking out 20 hits in the process. Alex Rodriguez (1-for-6) was the only starter to not reach base at least twice.
Michael Pineda started game three and went 'Full Pineda' in the second inning – he retired the first two batters, and then posted the following sequence: 1B-BB-1B-2B-2B. And then it was 4-o. They would go on to lose 5-2.
Injury Report
The 24-year-old Carlos Rodon, a popular breakout pick for 2017, is on the disabled list with a left biceps bursitis. White Sox fans are collectively holding their breath until he returns, which should be sometime in May. Starting catcher Geovany Soto was put on the DL just last week, as well, and will not be back for this series.
Melky Cabrera sat out this past weekend's series against the Twins on paternity leave, to witness and celebrate the birth of his fourth child. He is slated return against the Yankees, though.
Their Story So Far
The White Sox were in what felt like a holding pattern for the better part of a decade. They were too close to contention to rebuild, it seemed, yet they had not made the playoffs since 2008 and few bought them as legitimate contenders. After finishing below .500 for the fourth consecutive season, however, the front office decided to blow it up this past offseason. They shipped ace Chris Sale to the Red Sox and Adam Eaton to the Nationals, and were still shopping Jose Quintana, David Robertson, Todd Frazier, and most everyone else over the age of 30 when the season began. Their farm system vaulted from bottom-five to top-five in the process, and it stands to get even better around this year's trade deadline.
As a result of this, 2017 is a transitional season, and we will probably see top prospects Lucas Giolito, Yoan Moncada, Reynaldo Lopez, and others take their lumps at the big league level sooner rather than later. For now the White Sox are a 6-5 team on the strength of the best run prevention (2.71 ERA) in the American League.
The Lineup We Might See
Manager Robin Ventura has utilized fairly similar lineups thus far, with the only real changes coming due to injuries and Cabrera's paternity leave. Barring something unforeseen, the Yankees will probably see a lineup that looks something like this:
Tyler Saladino, 2B
Tim Anderson, SS
Melky Cabrera, LF
Jose Abreu, 1B
Todd Frazier, 3B
Avisail Garcia, RF
Matt Davidson or Cody Asche, DH
Omar Narvaez or Kevan Smith, C
Leury Garcia or Jacob May, CF
Those last three slots might seem like cop-outs on my part, but the White Sox have been going with the hot hand at those positions, as nobody has stood out as of yet. None of those players have ever stood out in the past, either, which of course means that one will do serious damage against the Yankees this week.
The Pitchers We Will See
Monday (7:05 PM EST): LHP Derek Holland
Three years ago, the Rangers appeared to have unearthed a gem in Holland. The southpaw was coming off a 4.3 fWAR age-26 season, on the strength of 213 IP, 21.1 K%, 7.2 BB%, and a 120 ERA+, seemingly putting together all the flashes of potential he had shown for parts of four seasons. Unfortunately, injuries saw him miss the majority of 2014 and 2015, and he had an ineffectual at best 2016. The Rangers bought him out this off-season, and the White Sox signed him for $6 MM to eat innings at the back of the rotation.
They seem to have caught lightning in a bottle thus far, though, as the now 30-year-old has thrown quality starts in his first two outings. The former sinkerballer now prefers a low-90s four-seamer, and mixes in a low-80s slider, an upper-70s curveball, and mid-80s change-up.
Last Outing (vs. CLE on 4/12) – 6 IP, 1 H, 0 R, 4 BB, 4 K
Tuesday (7:05 PM EST): RHP Miguel Gonzalez
Yankees fans might be more familiar with Gonzalez than any other fan base, as we have seen him take the mound for the opposing team fourteen times, posting a 3.80 ERA in 85.1 IP along the way. The last time we saw him was July 6, 2016, when he pitched to the following line: 7 IP, 5 H, 0 R, 1 BB, 3 K. This is his sixth season in the majors, and he has been a league-average starter (107 ERA+ in 726 IP) from day one. That's not bad for a guy that the Orioles signed as a minor league free agent back in 2012.
Gonzalez is something of a junkballer, working with two 90ish MPH fastballs, a mid-80s change-up, a mid-80s slider, and a mid-70s curveball. He'll show all five pitches in most of his starts, so it's safe to call him a true five-pitch pitcher.
Last Outing (vs. CLE on 4/13) – 4.2 IP, 8 H, 3 R, 4 BB, 5 K
Wednesday (7:05 PM EST): RHP Dylan Covey
Covey was the 14th overall pick in the 2010 amateur draft, as one of the most highly rated high school talents in the class. During his physical, however, doctors discovered that he had Type 1 Diabetes, which led to Covey foregoing a $1.6 MM signing bonus in order to attend college and learn how to cope with his condition. He entered the 2013 draft, where the A's took him in the fourth round, and he spent the first four years of his professional career in their organization. He was left unprotected in this year's Rule 5 draft, on the heels of an injury-riddled 2016, and the White Sox scooped him up. And despite having just 29.1 IP above High-A, he made his big league debut last week.
The 25-year-old works off of a heavy sinker in the low-90s, which he uses to rack up grounders. He also throws a slider, a curve, and a change-up, all of which he commands fairly well. Covey won't pick up many strikeouts, though.
Last Outing (vs. MIN on 4/14) – 5.1 IP, 5 H, 1 R, 3 BB, 1 K
The Bullpen
The White Sox bullpen has been lights out thus far, pitching to a 1.43 ERA in 37.2 IP. Robertson and set-up man Zach Putnam have combined to toss 12 scoreless innings so far, allowing 3 hits and 0 walks, while striking out 18. Their bullpen was solid-average across the board last season, and most of the key components are back this year.
Yankees Connection
This section was thought up by Mike, and largely because of how many current White Sox have ties to the Yankees. To wit:
Melky Cabrera played for the Yankees from 2005 through 2009;
David Robertson played here from 2008 through 2014;
Anthony Swarzak tossed 31 below replacement-level innings for the Yankees last year;
He never made it to the show in pinstripes, but Tommy Kahnle was in the organization from 2010 through 2013;
Jose Quintana was in the Yankees organization from 2008 through 2011, and has probably caused many sleepless nights for Brian Cashman (though, who knows what he would have become without Don Cooper?).
Who (Or What) to Watch
Shortstop Tim Anderson was a consensus top-fifty prospect heading into 2016, and he earned his call to the majors in June. He was pretty good the rest of the way, accumulating 2.4 fWAR in 99 games. Anderson managed a solid-for-the-position 95 wRC+ on the strength of a solid power/speed combination, but his meager 3.0 BB% led to doubts that he could sustain even that level of production. The early returns in 2017 are awful, but the talent is too tantalizing to turn away from.