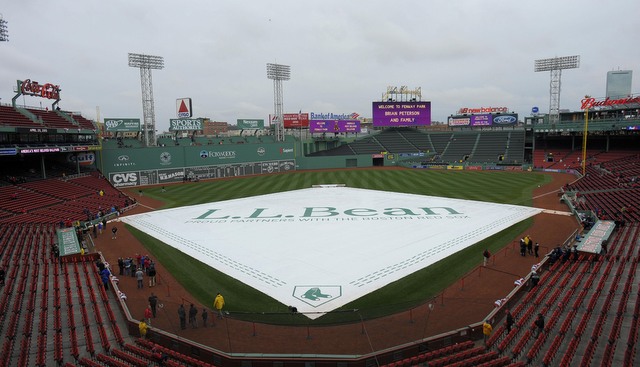 Another night with no Yankees baseball. Tonight's series opener at Fenway Park has been postponed due to inclement weather, the Red Sox announced. The game will be made up as part of a split admission doubleheader on Sunday, July 16th. That's the Sunday after the All-Star break. The games will start at 1pm ET and 8pm ET.
The weather forecast in Boston is pretty terrible — it's supposed to rain nonstop from now right through tomorrow afternoon, basically — and the next two days won't be much better, but those games should at least be playable. Between off-days and the postponement, the Yankees have played three games in the last six days.
As far as the Yankees are concerned, the postponement is good news because this means they will play one fewer game without Gary Sanchez and Didi Gregorius. The Yankees have played well in the super early going this season, but I'd still rather see them at full strength for as many games as possible. This rainout helps.
Neither team has announced their pitching plans for the next two days, though I assume both clubs will simply push everyone back. That means Luis Severino vs. Rick Porcello on Wednesday night, and Masahiro Tanaka vs. Chris Sale on Thursday night. We'll see what the teams say, but that seems simple enough, right?
I do believe this is the Yankees' first weather delay of any kind this season. It's definitely the first postponement. I'm pretty sure we haven't even seen the tarp for an in-game delay yet. Anyway, this is now six off-days in the first 24 games of the season for the Yankees. Not enough baseball!