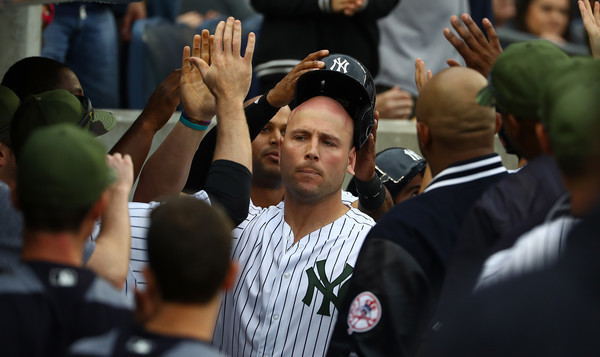 Rain has turned this seven-game homestand into a six-game homestand, and this afternoon's series finale with the Athletics will determine whether this is a good 4-2 homestand or a disappointing 3-3 homestand. Disappointing given the competition (the A's and Royals are a combined 43-53) and the starting pitching (1.56 ERA on the homestand). The offense is ruining all the fun.
On the mound this afternoon is Michael Pineda, who, oddly enough, has been the Yankees' most consistent starting pitcher this season. Who saw that coming? Given the way they've been swinging the bats over the last week or so, the Yankees will need Pineda to be sharp once again. Runs figure to be at a premium this afternoon. (Now watch the two teams combine for 27 runs and 39 hits.) Here is the A's lineup and here is the Yanks' lineup:
LF Brett Gardner
C Gary Sanchez
DH Matt Holliday
2B Starlin Castro
RF Aaron Judge
SS Didi Gregorius
CF Aaron Hicks
1B Chris Carter
3B Ronald Torreyes
RHP Michael Pineda
It is cloudy and cool in New York this afternoon, and there's no rain in the forecast. Not the prettiest baseball weather, but it'll do. Today's game is scheduled to begin shortly after 1pm ET. YES will have the broadcast. Enjoy the game.