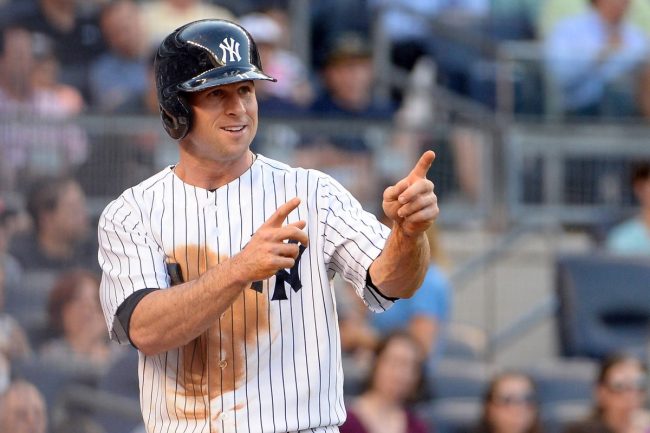 Hi everyone. You know me from Yankeemetrics, which I think you know is my favorite Yankees thing in the world.
But I want to tell you about my favorite current Yankees player and why I root so hard for him.
I like Brett Gardner because he displays all the five tools – baserunning, fielding (throwing too), the hit tool and now his newfound power tool. He plays hard all the time.
I liked him right when he came up. I knew the backstory of how he was a walk-on at the College of Charleston. I was looking forward to him being called up because I had been following him in the minors. Within the first month he was up, he had two walk-off hits.
And my niece shares a birthday with Gardner. She just turned 10.
He's very convenient and accessible for the media. He speaks his mind. He recently spoke his mind saying he wanted to wear Yankees pinstripes or wear a blank name on the back of his jersey for Player's Weekend. That's pretty hilarious and awesome at the same time.
Players Weekend is a prop that generates revenue. It's a one-weekend thing. It does nothing to denigrate the legacy of the Yankees. MLB needs a weekend like this for marketing the game. I think it's just not a big deal to him. I think he just doesn't care.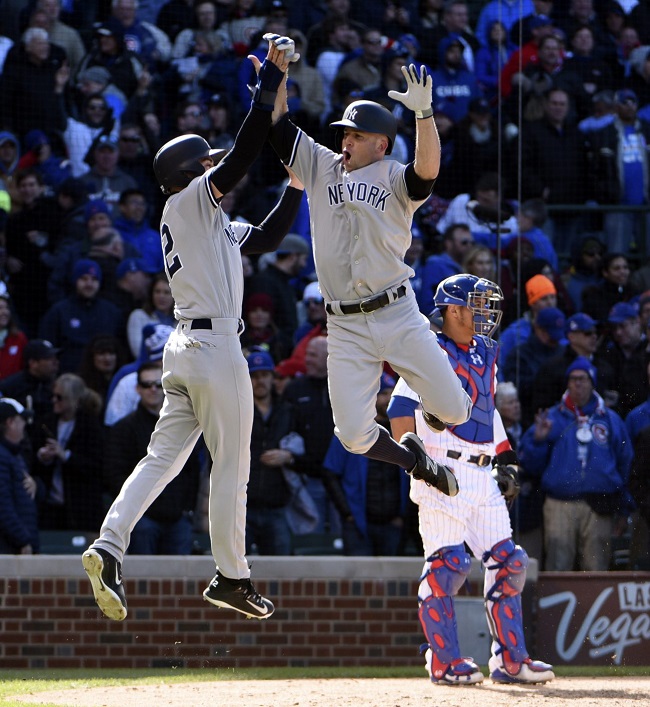 I am horrible at picking favorite moments. I react to all of the incredible ones the same. So my favorite for Gardner is probably his most recent walk-off moments (July 27 and 29 against the Rays). One of my friends jokes that when I get excited, I do a "Sharp Shriek." But for that one, it was probably a "Sharp Peep" because my husband was asleep on the couch next to me. I save the "Sharp Shrieks" for daytime.
But I do have some favorite Gardner stats. In nine seasons, he's averaging 3.5 WAR per season. Not bad. He has more career WAR as a Yankee than Rickey Henderson and Roger Maris, and he just moved into the top 25 Yankee WAR leaderboard, too. I also like this list — Yankees with 150 steals, 50 triples and 80 home runs: Derek Jeter, Roy White, Mickey Mantle and Brett Gardner.
He had four hits and an RBI on his birthday. Three Yankees have had four hits and an RBI on their birthday: Jerry Mumphrey, Brett Gardner and Lou Gehrig. It was the only thing of value to come out of the brawl game, which was probably the most infuriating game of the season to watch.
Brett just turned 34. He's signed through 2018 and he has a $12.5 million team option for 2019. I think they would be silly to trade him before his contract is up. He brings leadership and chemistry, and he still plays fantastic, even though he's not as dynamic at the plate. They've passed the point where they could get something of equal value back in a swap.
The Yankees should stick with him through the end of his contract, pick up the option and then decide. He could play until he's 45. He's so confident in himself. I would be heartbroken if he ever played for another team. I hope he retires a Yankee. That's what he's always wanted to do.