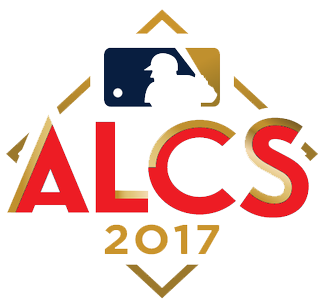 So here we are again. Another win or go home game. The Yankees have been through a few of these already this postseason. Except unlike the Wild Card Game or Games Three, Four, and Five of the ALDS, a spot in the World Series is on the line tonight. The Yankees and Astros are playing Game Seven of the ALCS. Winner goes to Los Angeles for the World Series. Loser cries in the shower.
The good news: CC Sabathia is on the mound tonight, and he's been pretty excellent so far this postseason. Hasn't allowed an extra-base hit through three starts! If nothing else, you know Sabathia won't be overwhelmed by the moment. The Yankees lined up their ALCS rotation specifically so Sabathia could start this winner-take-all game, the same way they called on him to start Game Five of the ALDS. In the big man we trust.
Now, the bad news: the bullpen is a little taxed and Houston's bats seemed to wake up late in Game Six. Chad Green won't be available today and David Robertson seems pretty rundown. Fortunately Tommy Kahnle and Aroldis Chapman are still out there, and I can't help but wonder if we'll see Masahiro Tanaka at some point, even though Joe Girardi said it won't happen. Sabathia to Kahnle to Chapman with like a 17-run lead would be ideal. Fingers crossed. Here are the lineups:
New York Yankees
1. LF Brett Gardner
2. RF Aaron Judge
3. SS Didi Gregorius
4. C Gary Sanchez
5. 1B Greg Bird
6. 3B Starlin Castro
7. CF Aaron Hicks
8. 3B Todd Frazier
9. DH Chase Headley
LHP CC Sabathia
Houston Astros
1. CF George Springer
2. 3B Alex Bregman
3. 2B Jose Altuve
4. SS Carlos Correa
5. 1B Yulieski Gurriel
6. DH Evan Gattis
7. C Brian McCann
8. LF Marwin Gonzalez
9. RF Josh Reddick
RHP Charlie Morton
It is cloudy and breezy but warm in Houston today. No matter, the Minute Maid Park will be closed. Seems like they always close the roof in the postseason, regardless of the weather. Tonight's game will begin at 8pm ET and FOX Sports 1 has the broadcast. Enjoy the game.