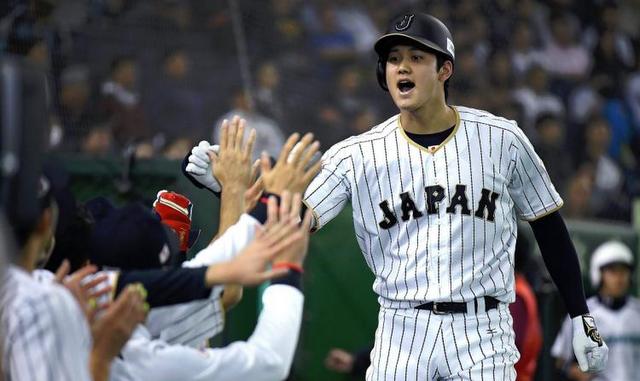 Shohei Ohtani is officially on his way to the big leagues. MLB and the Nippon Ham Fighters announced today that Ohtani has indeed been posted, and now has 21 days to negotiate and sign with one of the 30 MLB clubs. Ohtani has been grandfathered in under the old posting agreement, so whichever team signs him will pay a $20M release fee to the (Ham) Fighters. MLB says the 21-day window closes at 11:59pm ET on December 22nd.
MLB, NPB, and the MLBPA agreed to a new posting system last week, and it was ratified today, paving the way for Ohtani to be posted. The union used Ohtani's posting as leverage to get a more favorable deal for future Japanese players coming to MLB. Now more of the money goes to the player rather than his former team in Japan. Would've been cool if the MLBPA had fought harder for their future members during Collective Bargaining Agreement talks, but better late than never, I guess.
The 23-year-old Ohtani is pretty much the coolest baseball player in the world, a 100 mph throwing dinger hitting machine. Ankle and quad injuries limited him to 231 plate appearances (.332/.403/.540) and 25.1 innings (3.20 ERA) this season. Last season, when fully healthy, Ohtani hit .322/.416/.588 with 22 homers in 382 plate appearances, and struck out 174 with a 1.86 ERA in 140 innings.
Last week Ohtani and his agent, Nez Balelo of CAA Sports, started the recruiting process by giving the 30 teams homework. They asked for a written report with all sorts of information, including evaluations of Ohtani as a player, their player development philosophies and facilities, available resources to help him transition to life in the United States, all sorts of things.
I took a crack at putting together the Yankees' report
.
Because he is still only 23, Ohtani is subject to the international hard cap and can only sign a standard minor league contract. The Yankees reportedly have $3.5M in international bonus money available, slightly behind the Rangers ($3.535M) for the most in baseball. MLB will come down hard on any attempted hard cap circumvention, such as a handshake agreement on a contract extension. The Braves penalties announced last week were timed to be a warning shot. Do anything improper with Ohtani and you'll get hit hard.
It should be noted Ohtani is currently in the United States. He was spotted in Los Angeles earlier this week. I have to think Ohtani and Balelo will meet face-to-face with several teams during his 21-day negotiating window, and possibly visit some cities as well. When Masahiro Tanaka was posted, he went to Los Angeles and had interested teams meet him there to make their in-person sales pitch. He didn't visit any cities. I suppose Ohtani could do the same.
The Yankees will reportedly pursue Ohtani aggressively, which makes perfect sense. He's very talented and also young, so he'd fight right in with their youth movement. Ohtani is five months younger than Luis Severino, for reference. The Yankees can slot Ohtani right into their rotation and let him serve as the DH between starts, and he'd join a strong young core that is ready to win right now. The consensus seems to be that the Yankees are the favorites to sign Ohtani, but who knows. All they can do is make their pitch and hope for the best.