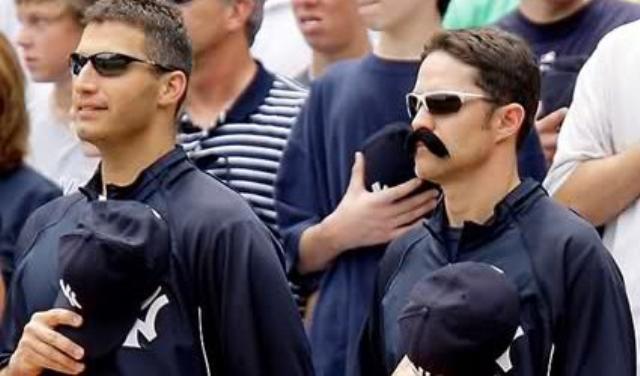 2008 was a year of transition in many ways. The latter portion was the beginning of my senior year of college. It was an election year. It was also the first year since 1995 that someone other than Joe Torre was the Yankee manager, as well as the first year since 1993–strike in 1994 notwithstanding–that the Yankees didn't make the playoffs. It was the last year in Yankee Stadium II. It was their "worst" year in a long time, and they still won 89 games.
As he usually was around this time, Alex Rodriguez–coming off one of the best Yankee seasons in history–was the team's offensive leader. He was second in average, first in OBP, slugging (also led the entire AL at .573), RBI, etc. Hefinished eighth in AL MVP voting. Dustin Pedroia was that year's winner at 6.8 bWAR; A-Rod clocked in at 6.8, beating all MVP placers (tied with Cliff Lee). He only played in 138 games that year and had 143 PA fewer than Pedroia.
Ironically–we'll get to why later–this team had two pitching standouts, Mike Mussina (in his final year) and Mariano Rivera. Both finished in the top for the Cy Young voting–Mo fifth and Moose tied for sixth with Ervin Santana. Rivera's ERA (1.40) was the second lowest of his career. His ERA+ (316!) was the best of his career, as was his 0.665 (!!) WHIP and his 12.83 (!!!) K/BB. He was 38 years old. And still had years left in the tank. These numbers, in retrospect, perfectly capture Mariano Rivera's career. Sure, relievers put up gaudy numbers all the time, but these ones just stand out so much, just like Rivera does among relief pitchers. He wasn't always the best reliever in a given year, but he did it over almost 20 seasons, something no one else is likely to replicate any time soon.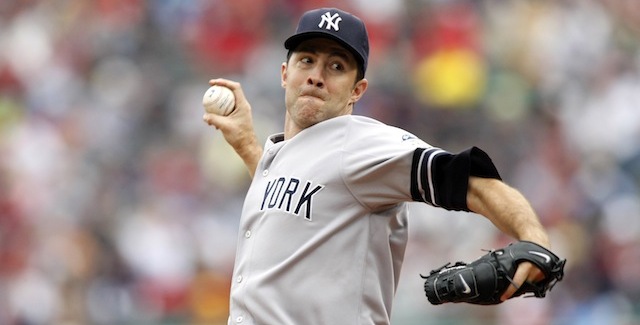 Mike Mussina's 2008, his final year, was a perfect exit. It was a bounceback from a miserable 2007 and was his best year as a Yankee since his first year back in 2001. He finished in the top ten in bWAR (7); wins (2); WHIP (10); BB/9 (2); K/BB (4); ERA+ (5); ERA (6); and FIP (5). A great year by a great pitcher who'll hopefully be a Hall of Famer this time next year.
Those three examples are typical–great players doing great things. But that's not really the story of the 2008 Yankees. The story of the 2008 Yankees is one of frustration, just as much as it was one about transition. Robinson Cano had a terrible first half. Derek Jeter refused to take time off after Daniel Cabrera broke his hand with a pitch. Richie Sexson, Morgan Ensberg, Chad Moeller, and Justin Christian were guys on this team. They traded for Xavier Nady. Jose Molina and the corpse of Ivan Rodriguez did most of the catching. Sidney Ponson and Darrell Rasner started 35 (!) games between the two of them. Ian Kennedy and Phil Hughes were putrid. Joba Chamberlain got hurt. And Chein Ming Wang's career essentially ended on June 15, 2008—my 21st birthday. And despite all that, the Yankees won 89 games. Were they in the AL Central, they would've tied for the lead in the division. Had the current playoff system existed, they would've played the Red Sox (95 wins) in the one game playoff.
Think about that for a moment. A team that had Sir Sidney and Darrell Rasner start 35 games won almost 90 games. Missing the playoffs was frustrating, sure, but this was a sure sign that Joe Girardi was going to be a solid manager who could get the most–or close to it–out of his teams. This is what makes looking back on this team just as fond as it is frustrating. While they didn't really get anywhere or accomplish anything, they made the best of a whole lot of bad situations and managed to be respectable when they could have easily not been at all. Aside from Mike Mussina's swan song, not much will stand out about 2008 ten years from now. It's not likely to be a season I tell my son all about. But it was an important year that marked the end of an era for a team and ushered in something new that we all love today.