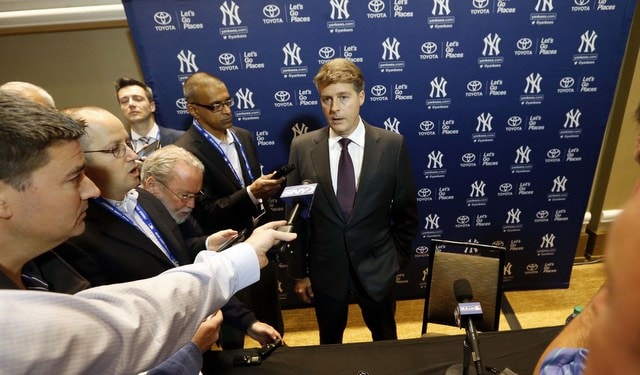 According to Ronald Blum, the Yankees will open the 2018 regular season with the seventh highest payroll in baseball. That will be their lowest Opening Day payroll rank since way back in 1992, the final year of George Steinbrenner's suspension. The Yankees ranked first or second in payroll every year from 1994-2017.
Here are this year's top seven Opening Day payrolls, according to Blum:
Red Sox: $223M
Giants: $203M
Cubs: $183M
Dodgers: $180M
Nationals: $180M
Angels: $170M
Yankees: $167M
That $167M Opening Day payroll will be New York's lowest since 2003. Also, I should note these payroll figures are based on actual salaries for the projected Opening Day 25-man roster (and disabled list). These are not luxury tax payrolls. Actual payroll and luxury tax payroll are different things. The Yankees' luxury tax payroll sits at approximately $178.7M, well-below the $197M threshold.
The Athletics and White Sox have the lowest Opening Day payrolls at $71M. Mike Trout will be the game's highest paid player this year at $34.08M, just ahead of Clayton Kershaw ($34M). Kershaw was the highest paid player in baseball the last three years. The average salary is approximately $4.45M this season, which is about the same as last year. That's ominous for the players.