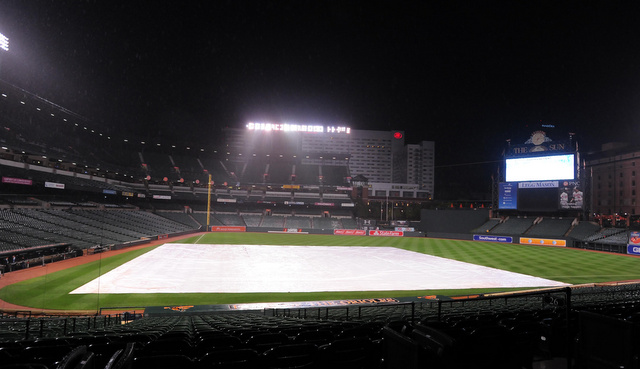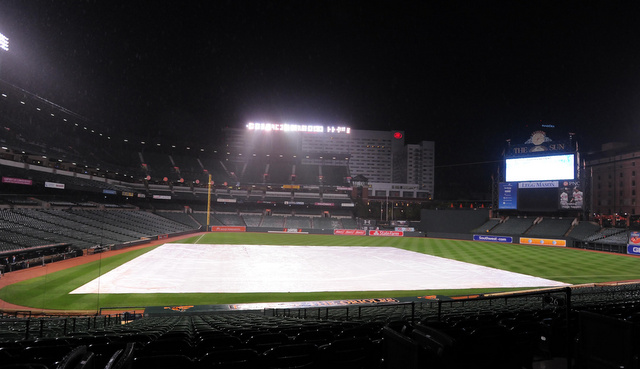 For the first time in 2018, the Yankees are in Baltimore. We're just about a third of the way through the season and this is the first time the Yankees are visiting one of their division rivals. Crazy. They haven't gone to Tampa Bay yet either. They won't do that for another few weeks.
Anyway, the Yankees are in Baltimore and of course there's rain in the forecast. They can't escape the bad weather this year. The forecast calls for showers from 7pm ET until 11pm ET, so basically game time. Know how they say there's a window to get the game in? Today's forecast is the opposite of that. It'll rain exactly when the game would normally be played. Go figure. Here are the lineups:
New York Yankees
1. LF Brett Gardner
2. RF Aaron Judge
3. 1B Greg Bird
4. DH Giancarlo Stanton
5. SS Didi Gregorius
6. CF Aaron Hicks
7. 3B Neil Walker
8. C Austin Romine
9. 2B Gleyber Torres
RHP Sonny Gray
Baltimore Orioles
1. 3B Jace Peterson
2. CF Adam Jones
3. SS Manny Machado
4. DH Mark Trumbo
5. 2B Jonathan Schoop
6. 1B Chris Davis
7. LF Trey Mancini
8. C Chance Sisco
9. RF Joey Rickard
RHP Andrew Cashner
Like I said, there's rain in the forecast tonight. Hopefully they can get the game in in a timely fashion. Not really in the mood to wait out a long delay. Tonight's game is scheduled to begin at 7:05pm ET and you can watch on YES. Enjoy the rain delay game.
Injury Updates: Miguel Andujar is fine after that collision with Yuli Gurriel yesterday. Just a day off for him … Adam Warren (lat) has joined the Yankees in Baltimore but won't be activated for a few days. He threw three innings in a rehab game last night and won't be available for a bit anyway … Jacoby Ellsbury (oblique, hip, foot, back) should start baseball activities soon. We'll see.
Update (6:46pm ET): The game will indeed start in a delay, it has been announced. No word on a start time yet, but, looking at the radar, it could be a while.