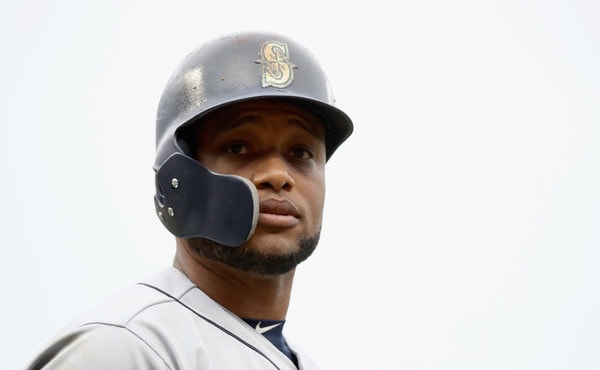 Well this is a bummer. Former Yankee Robinson Cano has been suspended 80 games after testing positive for a banned substance, MLB announced. He tested positive for Furosemide, a drug used to treat a medical issue, though it is on the banned substances list because it can be used as a masking agent. By rule, Cano is now ineligible for the postseason should the Mariners qualify (lol).
According to T.J. Quinn, MLB does not automatically suspend for diuretics, so the suspension means MLB was able to prove Cano used the substance to mask another drug. He tested positive before the season and dropped the appeal after going on the disabled list. Here is Cano's statement:
— Robinson Cano (@RobinsonCano) May 15, 2018
Cano is currently on the disabled list — he suffered a broken hand on a hit-by-pitch over the weekend — and MLB's release indicates he will be able to serve the suspension while injured. Edinson Volquez served his PED suspension while rehabbing from Tommy John surgery, so there is precedent.
By almost any measure, Cano is one of the most productive second basemen in baseball history — a strong case can be made he is the best second basemen in Yankees history — and he's within shouting distance of 3,000 hits (2,410 at the moment). The suspension will likely ding his legacy and could keep him out of the Hall of Fame, though that's still a ways away.
Robbie isn't a Yankee and hasn't been for a few years now, but he came up through the farm system and spent nine years in pinstripes, and was the best player on the team for many of those years. He's one of my all-time favorite players and I know I'm not alone. As a baseball fan, the suspension sucks.