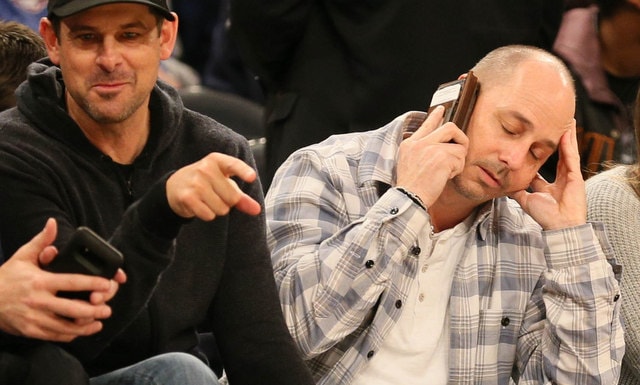 Patience is a virtue. And by virtue of their patience, the Yankees have achieved owner Hal Steinbrenner's luxury tax savings plan. This has saved the organization some money and it's given the Yankees a chance to develop talent like Luis Severino, Aaron Judge, Gary Sanchez, Miguel Andujar, and Gleyber Torres (even if that was just a finishing job), which has help set them up for future success without the absolute need to spend. Going into 2019, the Yankees could be successful without spending too much money.
There are some question marks on the Yankees and question marks sometimes demand answers from outside the organization. But the Yankees' questions are largely internal: can Severino and Sanchez bounce back? Is Clint Frazier healthy?, for example. Additionally, the field of position players is pretty well stocked and crowded, especially with the re-signing of Brett Gardner and Jacoby Ellsbury still on the team. Adding a lot of talent may not be all that feasible. Besides, if the Yankees are patient, they can go for the best player on the market next year, Nolan Arenado. On the pitch side, waiting could also give them a shot at Chris Archer, Gerrit Cole, and Zach Wheeler for sure, with the possibility of Stephen Strasburg (opt out).
The Yankees should absolutely, positively not wait to spend their money. As Bob pointed out last week:
We've heard a lot about the need to cut salary in recent years, and the team has achieved that goal. Now, the Yankees are a very good team that is on the verge of being a great team — and spending on elite talent in the next few weeks might be the difference. But if they let this moment pass them by, they will have nobody to blame but themselves if they are sitting at home late in October again, watching their bitter rivals beating them at what was supposed to be their own game.
That aside, the Yankees would also be passing on two incredible talents in Bryce Harper and Manny Machado if they don't attempt or sign both of them. These are two players you make room for. You find a way to make it work for guys that good.
On the pitching side of things, what do people always drone on about the Yankees needing? Starters. And what type of starters are favored in Yankee Stadium? Left handed ones. And whose available right now? Three lefty starters who would fit the team well, two of whom already have fit the team well: Patrick Corbin, JA Happ, and CC Sabathia. This combination of players will not exist for the Yankees to pursue again.
Hal and Brian Cashman are generally right: You don't need a $200M payroll to win. The Yankees have proven that with their young talent the last two years. However, they've only been able to ride that talent so far. To push the team over the edge, they need to spend some money to strengthen the team even more. Patience may be a virtue and the Yankees ought to exercise it at times, but now is the time to avoid restraint. Go out and spend.