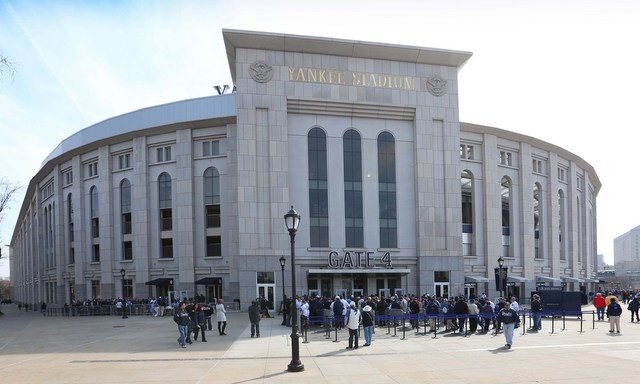 Earlier today, the Yankees officially announced a new multi-year agreement with StubHub, making them the team's official ticket resale marketplace. Yankees Ticket Exchange? That's gone. Fans have to go through StubHub now. The new system will be operational by July 7th. Here's the press release.
"We are committed to providing our fans with a first-class ticket experience, and offering the safest, most secure and efficient platform for our fans to sell and purchase tickets," said team president Randy Levine in a statement. "This new product was the result of many productive discussions with StubHub, which will allow them to fully integrate into our ticket system. We are confident this collaboration will best protect our fans in the resale ticket marketplace."
Two important details. One, this covers mobile tickets only. You still can't print your ticket at home, so if your phone dies or you're not that tech savvy, you're pretty much out of luck. Mobile tickets and hard stock tickets are still the only way to get into the ballpark. Two, the price floor is set at 50 percent of the full season ticket plan price. Don't expect any super deep discounts.
Make no mistake, this deal is not about fighting ticket fraud or making sure fans get a good deal when they resell their tickets. The Yankees agreed to this deal because, as Samantha Pell reports, StubHub is going to pay them roughly $100M from now through the end of 2022. C.R.E.A.M. That's all there is to it.