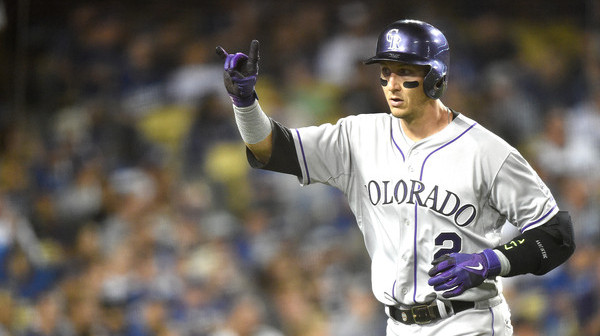 Well this is a blockbuster. According to both Ken Rosenthal and Jon Heyman, the Blue Jays have acquired Troy Tulowitzki from the Rockies. No word on what Toronto is sending to Colorado, but I'm sure the package involves many top prospects. Wowza.
The Blue Jays already have a pretty good middle infield with Jose Reyes and Devon Travis, but Tulo is way better than both, so yeah. I wonder if Travis is in the package going to the Rockies with Reyes sliding over to second. He played second earlier in his career in deference to Kaz Matsui, remember.
Either way, the Blue Jays have emerged as the Yankees' biggest threat in the AL East since the All-Star break, and they just got a whole lot better. The best offense in baseball got better, I should say. Toronto still needs pitching, but Tulowitzki is a major addition and will help a ton this year and in the future.
Update: Rosenthal says Reyes, not Travis, is in the package going to the Rockies. Unexpected! It's Reyes and a bunch of minor league guys for Tulo. I wonder if the Rockies will flip Reyes somewhere else now, sorta like when the Marlins had Mike Piazza.