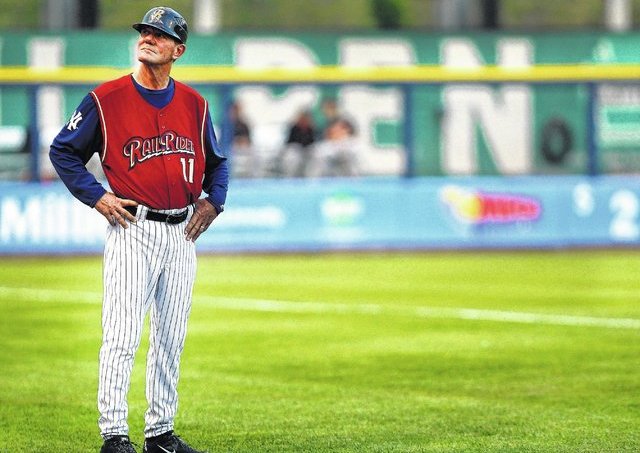 Longtime manager Dave Miley will not return to Triple-A Scranton next season, according to multiple reports. "Dave was great for the Yankees and did a lot of great stuff," said Brian Cashman to George King. "Obviously, Gary (Denbo) is running (the farm system now) and is trying to put people in places. With new people changes occur with new regimes."
Miley, 53, has managed New York's top minor league club since 2006, when they were still affiliated with the Columbus Clippers. He remained with the organization when the Yankees left Columbus for Scranton in 2007. Miley played in the minors from 1980-87 without reaching MLB. He coached in the Reds' farm system from 1988-2002 before serving as their big league manager from 2003-05.
The Scranton/Wilkes-Barre franchise has been around since 1989 and Miley is the all-time leader in wins (714). He led them to their only International League championship in 2008 as well as five division titles (2007-10, 2015). Miley was in charge when Triple-A Scranton spent the entire 2012 season on the road due to extensive renovations at PNC Field, and he's managed every one of the Yankees' recent top prospects, including Phil Hughes, Brett Gardner, David Robertson, Dellin Betances, Jesus Montero, and Luis Severino. It's a long list.
It's unclear who will replace Miley and it's too early for that anyway. Minor league coaching staffs usually aren't announced until December or January. Denbo replaced Mark Newman last year and rearranged the coaching staffs extensively. Some coaches were moved around — longtime Double-A Trenton manager Tony Franklin was moved to the new Rookie Pulaski affiliate, for example — and some were replaced with outside hires. Miley was one of the very few who remained in place.