I bailed on the mailbag last week for no good reason, but I'll make up for it today with a bunch of questions and some shorter, punchier answers. Remember to use the Submit A Tip box in the sidebar to send in any questions throughout the week.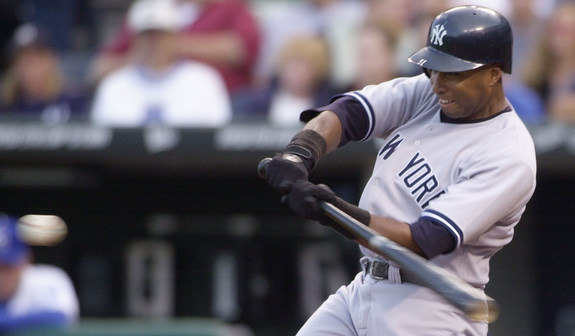 eyerishyank asks: Got into a twitter battle today with Tommy Dee of the Knicks blog about Beltran vs Bernie and who is the better player, could make for an interesting blog entry. I think it is Bernie, though defense and baserunning goes to Beltran. Can we quantify Beltran's decline? Can we measure Bernie's championships? I think Sabermetricians may go the way of Beltran and "old school" may go Bernie.
Carlos Beltran's a better player, but that's not a knock on Bernie Williams. They have identical .371 wOBA's for their careers, although Beltran was power while Bernie was batting average and on-base percentage. The difference is in the stolen base department, where Beltran's 88.1% success rate is the best in baseball history (239 SB, just 39 CS), and on defense. Bernie's got himself a bunch of Gold Gloves, but Beltran slaughters him in both CF UZR (+32.4 to -90.8) and John Dewan's +/- system (+59 to -61).
I hesitate to give Bernie credit for the titles because that's a team thing, and although he certainly contributed to the cause, it's wrong to punish Beltran for his sucky Royals teammates for all those years. If you want to compare postseason stats, then Bernie hit .275/.371/.480 (545 PA) in October, Beltran .366/.485/.817 (101 PA). Yeah. Their career arcs are similar, right down to the decline at age 32-33, but when you have two players with similar offensive ability, the guy with the crazy stolen base rate and brilliant defense wins.
Evan asks: With Soriano set to be the primary setup guy, if there is any overlap in batters that he and Mo would both face, is it possible that the batters that faced Soriano's cutter would be better equipped to deal with Mo's? Could there be a noticeable negative effect in Mo's performance this coming season as a result?
I don't think so. Theoretically they won't be facing the same batters in the same game, unless something bad happens along the way. Batters see fastball after fastball at-bat after at-bat, game after game, season after season, and I suspect that as long as Rafael Soriano and Mariano Rivera aren't leaving their cutter in the happy zone, they'll be perfectly fine. Would we ask the same question about a curveball or changeup?
Daniel asks: Does it seem strange to anyone else how many interviews Cashman has done this offseason? Feel its a little out of the ordinary. Could it be that maybe he is advertising himself for a new job next season? No matter what the reason I'm sure there is some strategy to it. What do you think?
It seems odd but I think it's just a coincidence more than anything. They had the Soriano press conference, then he was doing the WFAN breakfast, then it was the Foley's thing, then today it'll be Andy Pettitte's presser, all one right after the other. I don't think there's much to it, other teams won't hire him based on what he says to the media.
Pounder asks: Just wondering, what if Jorge is floundering, or is in some other way unhappy with his situation come July, would he be open for a mid year trade?
Can't see it. And besides, if he's floundering, he's untradeable with that contract. The Yankees would have to eat a ton of his salary, and in that case I just say keep him and hope he rebounds late in the year.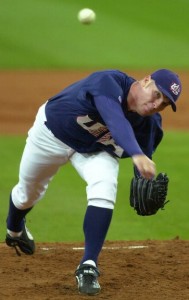 Tucker asks: I know you have already discussed Ben Sheets, but assuming Pettitte doesn't come back and with how thin the market is right now, could he start to become a more intriguing target? It seems like at the right price, he could become the epitome of low-risk, high-reward.
Obviously this question was sent in before the andy Pettitte news broke. Anyway, Sheets had Tommy John surgery late last year and is out until August at the earliest. Considering that it usually takes guys 18 months or so to get their old command back, he probably won't be ready and effective until Opening Day 2012. I'd pass unless he's willing to play for dirt cheap, though I suspect he just won't be ready in time to make a meaningful contribution.
Sheepmeister asks: Do you think Orlando Cabrera or David Eckstein would be worth looking at for the utility inf position at a cheap price?
Nope, both are just names. Cabrera hasn't topped a .316 wOBA in any of the last three years, and he's never played a position other than shortstop in the big leagues. Eckstein is slightly worse, topping out at .313 wOBA over the last three years (.296 over the last two years) and being relegated to second base because he literally can't make the throw from shortstop anymore. I have little faith in Eduardo Nunez, but seriously, he could outperform these two next year.
Michael asks: How did you guys start this blog/know each other and how did you get in on the YES Network.com?
Before RAB, the three of us were blogging at our own sites scattered across the web. I knew who Ben and Joe were but we weren't anything more than casual acquaintances, exchanging the occasional email. Eventually we all ended up writing at the now defunct MVP, me on the minor league side and them on the big league side, and then one day I got an email from Ben saying the he and Joe were starting a site and asking if I wanted to come along. The rest, as they say, is history.
As far as YES, then contacted us about two years ago about a potential partnership, and it was a pretty easy decision on our part to tag along. That's pretty much it, they link to our stuff from time to time and we retain full editorial control of the site. We wouldn't have partnered up without that last part.