Let's cut to the chase: The Yankees need help this off-season. Even after doling out four large contracts last year, they need even more help. With free agents officially allowed to sign with any club, the off-season has begun. What better way to kick it off than with a RAB wish list.
Here we go, in priority order.
Priority #1: Shortstop
For the third straight off-season, shortstop is a position of need for the Yankees. For the past two off-seasons the presence of Derek Jeter has prevented the Yankees from addressing that need in any real way. They now have the opportunity to improve the position. They need it, too: they tied Detroit for lowest OPS at SS in the AL, by 74 points. Jeter's poor defense is also an easy fix.
MLB Trade Rumors predicts that the Yankees will sign Hanley Ramirez.
In a way, it's tough to see. Ramirez, 31 in December, will command a six- or seven-year deal, probably comparable to the one the Yankees gave Jacoby Ellsbury last off-season. Will they pony up again, for a player who missed nearly half of 2013 and about 20 percent of 2014 with injuries?
Last off-season the Yanks spent big on two position players entering their age-30 seasons. It's tough to see them going down that path again.
They could trade for Troy Tulowitzki, but he's signed to a six-year, $118 million deal. The Rockies won't just give him away, either. He, too, has missed plenty of time due to injury in the last three years. So while his remaining contract is more palatable than what Ramirez will command, the cost in players will make acquiring him less desirable.
To improve production at shortstop, they don't need too much. There's no direction to go but up — unless they plan to install Brendan Ryan as the everyday SS. The challenge is finding a player who can provide that kind of upgrade at a reasonable cost in dollars or players.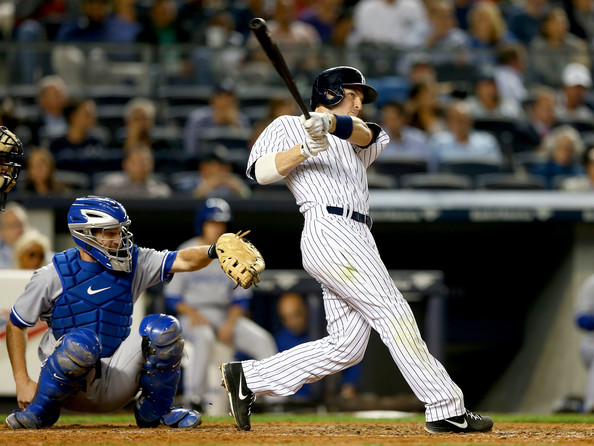 Free agent choice: Stephen Drew. Yes, he was bad in pinstripes. Yes, he might be better with an actual spring training. He can play defense and has hit well in the past. He'll also get nothing more than a make-good contract, again, so he's a potential bargain. He's certainly a better bet than Jed Lowrie and Asdrubal Cabrera, who will both get bigger contracts and are both not very good on defense.
Trade choice: Didi Gregorius. Not many teams have spare shortstops, but the Diamondbacks do have a number of youngsters. It seems they have the most interest in trading Gregorius, which is sensible given his service time and mediocre bat. But again, that bat is considerably better than what the Yankees produced at SS in 2014, and plays seemingly average defense, there could be a match.
Priority #2: Starting pitching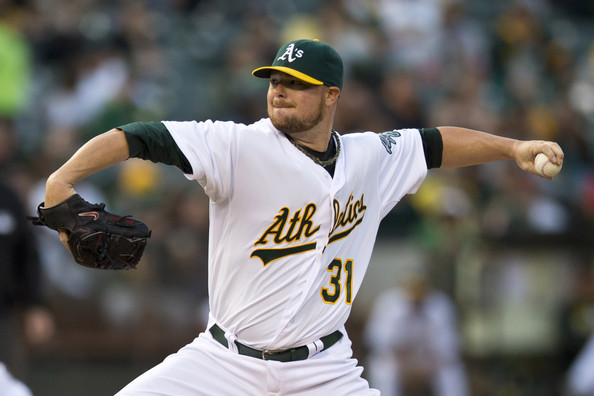 The following starting pitchers on the 40-man roster, with MLB experience, will be back with the Yankees next year: CC Sabathia, Michael Pineda, Masahiro Tanaka, Chase Whitley, Shane Greene, Bryan Mitchell, David Phelps. There is also Ivan Nova, but he might not be back until the All-Star break following Tommy John surgery.
That's not exactly a group you can rely on. Of those eight, five spent significant time on the DL in 2014. Whitley is not someone you want starting in anything other than an emergency situation. Mitchell has what, one start? Greene might be good as a fifth starter, but the Yanks need guys ahead of him.
It seems pretty clear, then, that the Yankees need to upgrade at starting pitcher. They might want to do so in a major way, too.
Step One: Re-sign McCarthy. Whatever went on between McCarthy and Larry Rothschild worked. McCarthy enjoyed his time in NY and thinks the two sides are a great fit. Get this done, and get another solid starter in the rotation.
Step Two: Sign Jon Lester. MLBTR predicts the Yankees sign Scherzer, and that's a possibility. But Lester has AL East experience, is a lefty, and doesn't come with a draft pick price tag. Competition for his services will be high, but the Yankees should be right at the top of the pack.
Priority #3: Another infielder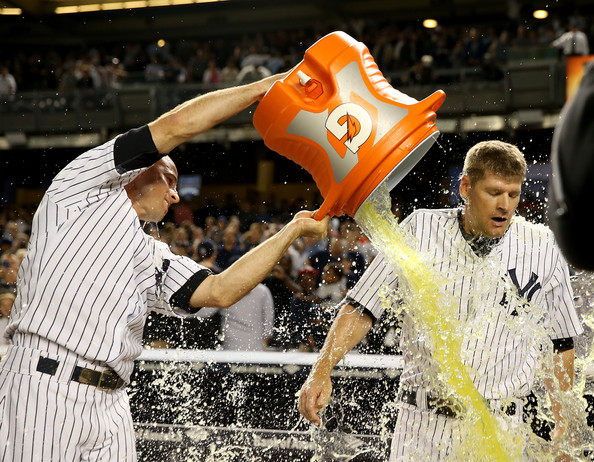 Relying on Alex Rodriguez to play even 81 games at third base is a mistake. They could start him there and put Martin Prado at second base, moving Prado to 3B and calling up Rob Refsnyder or Jose Pirela to play 2B when A-Rod gets hurt. But it might be best to plan on A-Rod playing no third base and deepening the infield corps.
We learned recently that the Yankees have begun negotiations with Chase Headley, and that makes plenty of sense. With him manning the hot corner, and Prado at 2B, the Yankees have strengthened the infield considerably without even addressing shortstop. A modest upgrade there, and some improvement from Teixeira, will go a long way to improving the team's most glaring 2014 weakness.
What about Refsnyder? Prado is versatile, and has covered third base and the corner outfield positions in the past. Should the Yankees face an injury there, he can slide over and make room for Refsnyder. The idea isn't to block him — he needs a chance to prove himself — but instead to create a strong starting corps and let Refsnyder act as depth.
Priority #4: Bullpen
The Royals proved what Yankees fans have known forever: a lockdown bullpen can carry an otherwise unremarkable team. Yet rarely will a team go through a season with three lockdown guys not getting hurt or overworked. The Royals got lucky. The Yankees need options.
Step One: Re-sign David Robertson, whether to the qualifying offer or a multi-year deal. He's proven his mettle in New York, and the Yankees could use a closer like him.
Step Two: Sign Andrew Miller. Going into the season with a bullpen consisting of Robertson, Miller, Dellin Betances, Jacob Lindgren, Adam Warren, and Shawn Kelley will provide them with a deep core, allowing them to test guys like Jose Ramirez and maybe even Manny Banuelos.
Even after a busy off-season in 2013, the Yankees need even more in order to avoid missing the postseason for a third consecutive season. If they insist on keeping payroll even with 2014, then they have no shot. If they open the purse strings and expand payroll to near-Dodgers levels, then they could very well surpass their AL East foes.
This isn't the only plan, but it's one that helps address the Yankees needs without getting into the $300 million range. The Drew idea won't be popular, but if it means not signing Hanley to a huge deal and having enough money to sign a top tier starting pitcher, isn't that worthwhile?