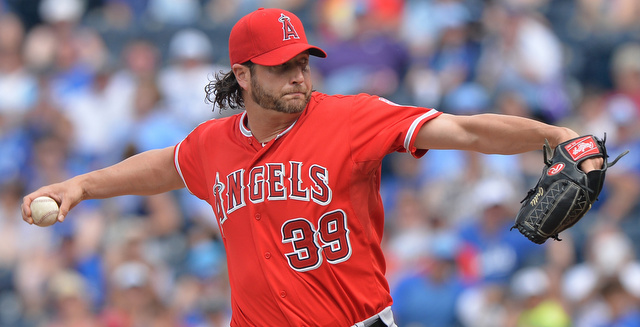 The Yankees are no longer interested in free agent right-hander Jason Grilli, his agent Gary Sheffield confirmed to George King. (Yes, that Gary Sheffield.) "We talked to (Brian Cashman) and he said 'not at the moment.' We will sit back with the offers we have and wait," said Sheff. "I don't see a reason why he isn't a fit. He can close and pitch the sixth, seventh and eighth innings."
A few weeks ago we heard the Yankees had some interest in Grilli, though that was before they signed Andrew Miller. They could have been discussing Grilli out of due diligence in case the worst case scenario played out and they failed to sign either Miller or David Robertson. Now with Miller signed and both Chris Capuano and Esmil Rogers re-signed, adding a bullpen arm isn't as high a priority.
Out of the crop of veteran late-inning relievers, Grilli will probably be the cheapest because he's old (38) and didn't have a great 2014 season (4.00 ERA and 3.37 FIP). Sergio Romo re-signed for two years and $15M just yesterday, which helps set the market for Rafael Soriano. Casey Janssen will probably come in a little lower than that, and Francisco Rodriguez even lower than that. The rest of the free agent bullpen market is journeymen.
The best way for the Yankees to improve their bullpen right now is to improve their rotation, and I don't necessarily mean get more innings out of the starters or anything like that. Adding someone to the rotation pushed David Phelps into the bullpen, where he's been pretty good throughout his career. He'd join Shawn Kelley, Adam Warren, and Justin Wilson to form a fine complement to Miller and Dellin Betances. Another reliever would be nice. Another starter would be even better.