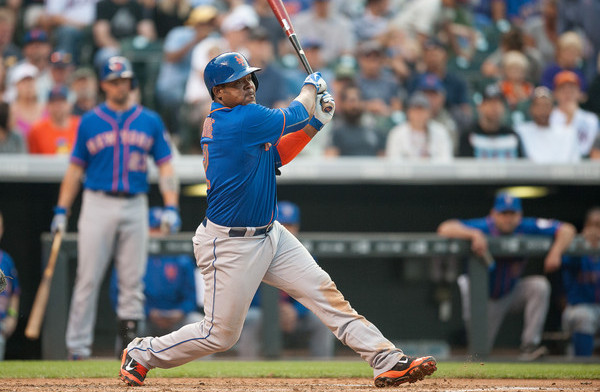 I missed this the other day: Joel Sherman reports the Yankees offered infielder Juan Uribe a minor league contract before he took a one-year deal worth $4M or so with the Indians. He's expected to take over as Cleveland's starting third baseman, pushing young Giovanny Urshela either to the bench or back to Triple-A.
The Yankees did not sign a Major League free agent all offseason — they did agree to a deal with Tommy Hunter before backing out over medical concerns — so I'm not surprised they didn't want to guarantee a roster spot to a player who will turn 37 next month. It could have been an attempt at 40-man roster manipulation — the Yankees wanted Uribe but also wanted to wait until they could slide Greg Bird to the 60-day DL so they didn't have to cut anyone — but that seems unlikely.
I thought Uribe would have been a very good bench addition for the Yankees. He would have been a legitimate backup to Chase Headley at third base, plus a potential fill-in at second base, and maybe even first base well. I don't blame Uribe for taking a guaranteed deal and a starting third base job with the Indians over a minor league deal and a bench job with the Yankees. I'd have done the same. Not much of a surprise that he turned down New York.
The Yankees will try Rob Refsnyder and Starlin Castro at third base in camp, and if that doesn't work, they have Donovan Solano and Pete Kozma as backup infielder options. David Freese remains unsigned and as with Uribe, I think it's only a matter of time until some team offers a small contract to start. Maybe the Angels or Pirates. The Yankees could always comb the out of options market come the end of Spring Training.
Last season Uribe hit .253/.320/.407 (104 wRC+) with 14 homers in 119 games with the Dodgers, Braves, and Mets. He's a very good hot corner defender and has a reputation for being a Grade-A clubhouse dude too. Uribe would have been a real nice bench pickup. Alas.