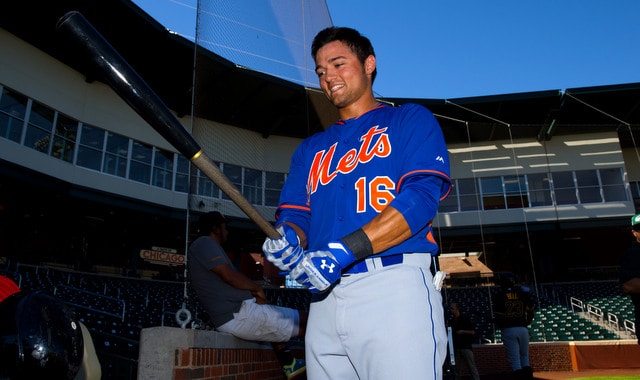 For the first time since the Mike Stanton-Felix Heredia swap in 2004, the Yankees and Mets have made a player-for-player trade. This morning the Yankees announced they've acquired utility man L.J. Mazzilli from their crosstown rivals for minor league outfielder Kendall Coleman. Yes, L.J. is Lee's son (L.J. is short for Lee Jr.). His twin sister Lacey works for the Yankees as a on-air promo and events host.
Mazzilli, 27, was a fourth round pick back in 2013. He's yet to reach the big leagues and has split the last two seasons between Double-A and Triple-A. Last year Mazzilli hit .254/.340/.362 (95 wRC+) in 425 plate appearances, and he is off to a 2-for-6 start in Triple-A in the super early going this year. He's a career second baseman who started to dabble in the outfield last year.
Injuries (Thairo Estrada, Mark Payton) and call-ups (Miguel Andujar, Billy McKinney, Jace Peterson) have left Triple-A Scranton short on position players. They've been playing a first baseman (Ryan McBroom) in the outfield and their utility infielder (Daniel Barrios) has spent the last five years in rookie ball. The RailRiders really needed another position player, so Mazzilli it is.
The 22-year-old Coleman was the team's 11th round pick in 2013. He hit .212/.294/.322 (87 wRC+) with three homers in 239 plate appearances with Short Season Staten Island last season, and he started this season back in Extended Spring Training. For all intents and purposes, this is a spare part for spare part trade. The Yankees needed an upper level position player and the Mets had one to spare.