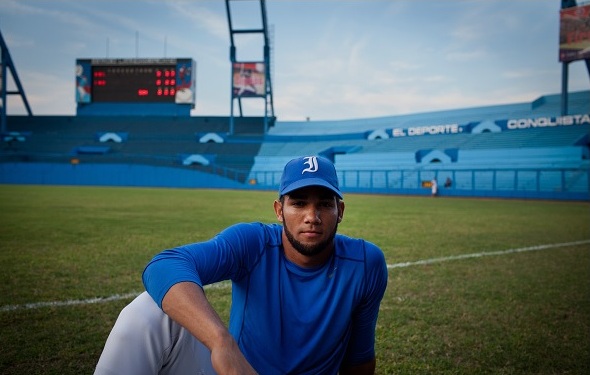 Not surprisingly, a team other than the Yankees has signed free agent Cuban infielder Lourdes Gurriel Jr. That team is the Blue Jays, according to Jesse Sanchez. Joel Sherman hears it's a seven-year contract worth $22M. Because of his age, the deal does not count against Toronto's international spending pool.
Lourdes and his older brother Yulieski defected last year. They were two of the very best players left in Cuba. Yulieski, 32, signed a five-year deal worth $47.5M with the Astros in July. Following a brief stint in the minors, he was called up to Houston and hit .262/.292/.385 (82 wRC+) with three homers in 36 games.
The 23-year-old Lourdes is considered a lesser player than his brother and a very good but not great prospect. He's not another Yoan Moncada. The consensus is Lourdes will need some time in the minors before helping out at the big league level, like his brother. Both Gurriels are infielders.
The Yankees reportedly worked out both Gurriel brothers over the last few months, though, as has been the case with big name Cuban players for a while now, they didn't sign either one. The last high-profile Cuban player signed by the Yankees was Jose Contreras.