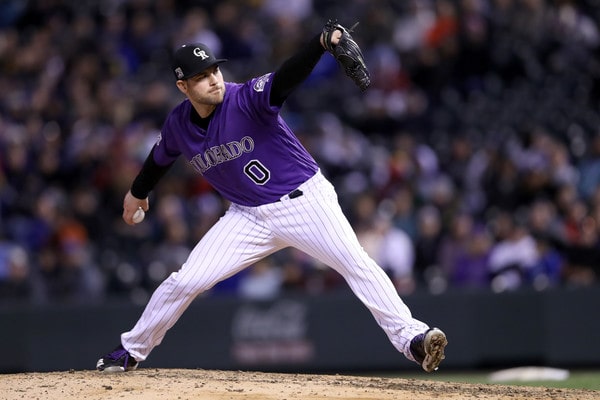 As expected, hot stove news has slowed to a crawl over the holidays. It's been pretty quiet this last week or so and it'll probably stay that way for another few days, at least until Yusei Kikuchi's 30-day negotiating period expires Wednesday. The Yankees had interest in him at one point. The J.A. Happ signing may've changed things though. Anyway, here are the latest hot stove rumblings.
Yankees focusing on bullpen
According to Jon Heyman, the Yankees are focusing on the bullpen as they wait for Manny Machado to make his decision. Zach Britton, Adam Ottavino, and David Robertson are all in play and it is possible the Yankees could sign more than one top reliever. Part of me wonders if the Yankees will blow it out and spend a ton of money should they manage to sign Machado, leading to two reliever signings. Once they're over the luxury tax threshold, might as well go all out, you know? Otherwise they might stick to the luxury tax threshold (again).
Ottavino and especially Britton have been connected to the Yankees pretty much all offseason. Things have been oddly quiet with Robertson, however. There was that weird postseason shares story, which, if you're a conspiracy theorist, could've been planted to turn fans on Robertson as the Yankees let him walk. Wouldn't be the first time a team has done that. I don't think that's the case though. I very much prefer Robertson to literally every other free agent reliever on the market. Hopefully the two sides can hammer out a deal at some point.
Brewers and Padres still after Gray, Reds fading
The Brewers and Padres remain involved in Sonny Gray trade talks, report Jon Morosi and AJ Cassavell. The Reds, meanwhile, are starting to fade out of the picture after adding Tanner Roark and Alex Wood in recent weeks. I guess Cincinnati doesn't want to dip into their farm system again to acquire another one-year rental. Eleven teams were in on Gray earlier this offseason and the Yankees have since whittled that list down to the most serious trade suitors.
I am surprised 2018 is just about over and Gray is still a Yankee. Chances are the Yankees are waiting until the right deal comes along — Spring Training is still six weeks away, so there's no rush — though I suppose they could've decided to keep Sonny as a sixth starter/swingman, or that Brian Cashman's public trade declarations have backfired. It seems to me the Yankees and Gray have reached the point of no return. He'll be traded at some point. Maybe to the Brewers or Padres, or maybe somewhere else entirely. I'll be surprised if Gray's still a Yankee when pitchers and catchers report on February 13th.
Yankees still "in play" for Harrison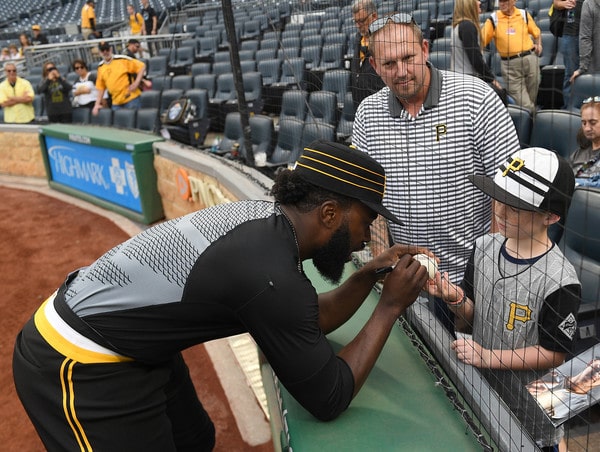 The Yankees are among the teams still "in play" for free agent infielder Josh Harrison, reports Heyman. He's a popular guy, apparently. Heyman list both contenders (Brewers, Dodgers, Nationals, Phillies) and rebuilders (Giants, Rangers) among his suitors. The Yankees could use Harrison at second base before shifting him into a true utility role once Didi Gregorius returns from Tommy John surgery.
Harrison, 31, hit .250/.293/.363 (78 wRC+) with eight homers and three steals in 97 games this past season. He's a year removed from a .272/.339/.432 (104 wRC+) batting line — that was propped up by an uncharacteristic 23 hit-by-pitches though — and can play pretty much any position, which is not nothing. The Yankees have had trade interest in Harrison in the past too. There are better middle infield options on the board right now (Machado, Jed Lowrie, DJ LeMahieu, etc.) and my preference is going after those guys before settling for Harrison.
Yankees had interest in Profar
Before he was traded to the Athletics, the Yankees had interest in Rangers infielder Jurickson Profar, reports Gerry Fraley. They weren't willing to give up much to get him, apparently. Texas received four good but not great Double-A prospects plus international bonus money in the three-team trade. The A's gave up an okay big league reliever (Emilio Pagan), a good Double-A prospect, international bonus money, and a Competitive Balance Round draft pick in the deal. Oakland won't miss any of that.
Profar, 25, hit .254/.335/.458 (108 wRC+) with 20 homers and ten steals this past season. Shoulder injuries wrecked his 2014-15 seasons and he finally started to look his old tippy top prospect self in 2018. Profar was the position player centerpiece of my 2018-19 Offseason Plan because I think he's on the cusp of breaking out as one of the game's best players. The Yankees have had interest in him in the past and I was hoping they'd make a run at him again this offseason. Alas. It didn't really happen.