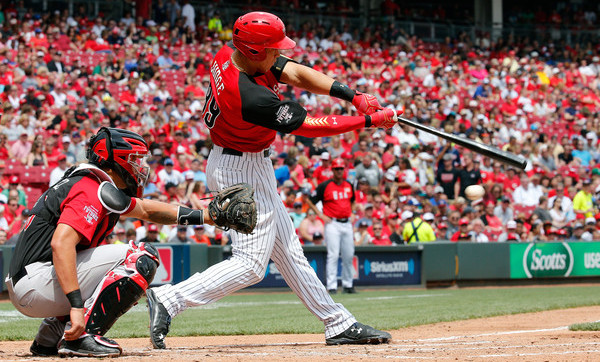 This past season the Yankees received more production from their farm system than they did in any year since Robinson Cano and Chien-Ming Wang arrived in 2005. And because of that, they'll take a hit in the various farm system rankings next spring. Top prospects Luis Severino and Greg Bird graduated to MLB, as did the since traded John Ryan Murphy.
When you lose two high-end talents like Severino and Bird to the big leagues, your system is going to take a hit. That's life. You'd rather the system take a hit because of graduations than failing prospects, and in recent years the Yankees were dealing with too much of the latter. With new farm system head Gary Denbo in charge, the system took a step forward this summer and gave the MLB team help, the kind of help that wasn't always available in recent years. Let's review the season on the farm.
The Top Prospect
Coming into the season it was debatable whether Severino or OF Aaron Judge was the Yankees' top prospect. I went with Judge for a number of reasons, including the inherent injury risk with pitchers. Severino zoomed to the big leagues this summer while Judge split the season between Double-A Trenton and Triple-A Scranton, hitting .258/.332/.446 (124 wRC+) with 20 home runs in 127 total games.
Judge dominated the Double-A level (147 wRC+ with 12 HR in 63 games) but had a tougher time in Triple-A (98 wRC+ with 8 HR in 61 games), which isn't all that uncommon. He was facing pitchers with big league experience for the first time and they picked him apart, mostly by taking advantage of his big strike zone — Judge is 6-foot-7, remember — with high fastballs and soft stuff away.
Contrary to what seems to be popular belief, Judge's strikeout rate did not spike in Triple-A, at least not insanely so. He had a 25.3% strikeout rate at High-A, a 25.0% strikeout rate in Double-A, and a 28.5% strikeout rate in Triple-A. That's three extra strikeouts per 100 plate appearances. Judge did have some ugly strikeout heavy slumps with the RailRiders, but overall the strikeout increase was not alarming.
That isn't to say Judge's strikeouts aren't an issue. He's always going to strike out a lot, he's a huge guy with a big zone, but you'd rather see him hover around 25.0 K% rather than 28.0+ K% long-term. The power is there though. Judge hit three more homers and two more doubles in 2015 than 2014 despite getting 23 fewer plate appearances, playing against better competition, and playing in worse hitters parks.
The less than stellar showing at Triple-A ensures Judge will return to the RailRiders to start 2016 so he can work on controlling the strike zone a little better (his 9.8% walk rate was above-average, for what it's worth) and laying off soft stuff off the plate. Judge has big power and his right field defense is easy to overlook. He's a really good athlete with a strong arm who's an asset in the field. Hiccup in Triple-A notwithstanding, Judge remains New York's top prospect in my book.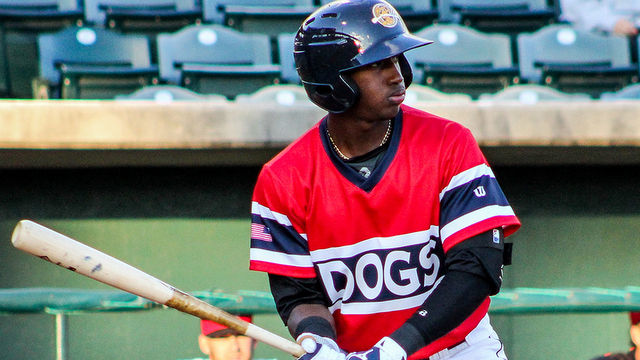 The Big Name Breakout Prospects
It's weird to consider C Gary Sanchez a breakout prospect because he's been one of the best prospects in the organization for a few years now, but a few things finally clicked this year, mostly in terms of his maturity. It helped him reach the big leagues in September. Sanchez is now a candidate — if not the favorite — to replace Murphy as the Brian McCann's backup next summer.
SS Jorge Mateo, another one of the team's top prospects, also broke out this past season in the sense that he played his first full season. The 20-year-old speedster hit .278/.345/.392 (114 wRC+) with a minor league leading 82 steals in 99 attempts (83% success rate) in 117 games with (mostly) Low-A Charleston and High-A Tampa. No other player stole more than 75 bases this year. If you want to argue Mateo (or Sanchez) is the Yankees' top prospect and not Judge, I'd disagree, but I'd understand.
A few years ago RHP Rookie Davis was an interesting name literally because of his name. His real name is William but a nickname like Rookie gets you noticed. Davis took a big step forward this year, especially with the command of his mid-90s heater/curveball combination. Walk rate is a control stat, not a command stat, though it is notable he cut his walk rate from 7.6% last year to 4.7% his year. Davis had a 3.86 ERA (2.47 FIP) in 130.2 innings with High-A Tampa and Double-A Trenton.
OF Dustin Fowler, 20, also made the jump from sleeper to bonafide prospect this summer by hitting .298/.334/.394 (113 wRC+) with 20 doubles, five homers, and 30 stolen bases in 123 games at Low-A and High-A. He then had a strong showing in the Arizona Fall League. Fowler has been playing baseball full-time for only two years now — he was also a top football recruit in high school — and he's starting to turn his power/speed/defense tool package into baseball ability.
And finally, the biggest breakout prospect of the summer was OF Ben Gamel, who's spent the last few years as a depth player and not an actual prospect. Thee 23-year-old hit .300/.358/.472 (138 wRC+) with 28 doubles, 14 triples, ten homers, and 13 steals in 129 games, all at Triple-A. Gamel's power finally started to blossom and he's now a legitimate big league candidate. He and Davis were added to the 40-man roster last month.
The Emerging Depth
Farm systems will always be defined by their star power, that's just the way it goes, though depth is important as well. The Yankees had several lower profile prospects — guys who don't necessarily project to be stars but do have a chance to contribute at the big league level in a meaningful way — emerge this summer, including SS Tyler Wade, RHP Brady Lail, LHP Jordan Montgomery, RHP Cale Coshow, and RHP Domingo Acevedo.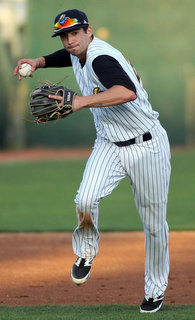 Wade, 21, had an ugly 21-game cameo with Double-A Trenton (37 wRC+) late in the season after a strong showing with High-A Tampa (117 wRC+). He hit .262/.321/.333 (99 wRC+) in 127 total games overall in 2015 and is a contact-oriented left-handed hitting middle infielder with the defensive chops for either side of the second base bag. At the very least, Wade is in position to have a long career as a backup infielder.
The 22-year-old Lail is a major player development success for the Yankees. He was the team's 18th round pick in the 2012 draft as an extremely raw high schooler from Utah. The Yankees have helped mold him into a four-pitch righty who is in position to give the team serviceable innings soon. Lail had a 2.91 ERA (3.51 FIP) in 148.1 innings for Double-A Trenton and Triple-A Scranton in 2015, though he didn't miss any bats (13.8 K%). He offers a fastball, curveball, cutter, and changeup. The ceiling is not all that high here, but Lail can help.
Unsurprisingly, the 22-year-old Montgomery was one of the best pitchers in the system this season, posting a 2.95 ERA (2.61 FIP) with very good strikeout (24.1%) and walk (6.6%) rates in 134 innings at Low-A and High-A. Montgomery spent three years in South Carolina's rotation facing tough SEC lineups, so Single-A lineups were no challenge. He's another four-pitch guy (fastball, cutter, curve, change) and we'll find out if Montgomery is for real next season, when he heads to Double-A Trenton.
Coshow is an interesting prospect. For starters, the guy is listed at 6-foot-5 and 260 lbs., so he's an intimidating presence on the mound. Secondly, he had a 2.45 ERA (2.80 FIP) with good strikeout (21.5%) and walk (6.2%) numbers in 114 innings at three levels in 2015. He topped out at Double-A. Coshow, 23, performed so well the Yankees moved him from a relief role into a starting role at midseason. He's got a huge fastball, sitting 95-97 and hitting 100 mph in relief, and he backs it up with a wipeout slider. I don't think Coshow's a starter long-term, but gosh, that's a nice looking relief prospect.
And finally, the 21-year-old Acevedo is either one of the best prospects in the organization or just an interesting arm with a long way to go, depending who you ask. Acevedo had a 1.81 ERA (2.89 FIP) with a lot of strikeouts (26.6%) and an average number of walks (7.9%) in 49.2 innings with mostly Short Season Staten Island this summer. He's another huge guy (6-foot-7) who has touched triple digits, and his changeup is pretty good too. Acevedo needs to figure out a breaking ball at some point to avoid a future in the bullpen.
The Reclamation Prospects
At this time last year both OF Mason Williams and OF Slade Heathcott were afterthoughts. Williams didn't hit at all from 2013-14 and he was dogged by maturity issues. Heathcott simply couldn't stay healthy. The two came to Spring Training healthy this year and with positive attitudes, and they put themselves back on the prospect map. Both made their MLB debuts in the first half. It might not sound like much, but Williams and Heathcott went from non-factors to the show in about six months. That's pretty darn cool.
The Best of the Rest
The Yankees had to be pleased with what they saw from 3B Eric Jagielo (141 wRC+ with Double-A Trenton) before he jammed his knee sliding into home plate in June and had to have it scoped, ending his season. Jagielo's defense is still a huge question, but the guy can hit, especially for power. IF Abi Avelino and IF Thairo Estrada both had nice seasons in the low minors — Avelino stole 54 bases and Estrada had a 108 wRC+ with Short Season Staten Island.
OF Rob Refsnyder, LHP Jacob Lindgren, and RHP Bryan Mitchell gave the Yankees some mileage at the big league level, and the team turned OF Ramon Flores and RHP Jose Ramirez into Dustin Ackley. The 2014-15 international spending spree added a bevy of prospects to the system and the 2015 draft added even more talent, with RHP James Kaprielian, SS Wilkerman Garcia, RHP Drew Finley, SS Hoy Jun Park, 3B Dermis Garcia, and RHP Chance Adams among the most notable new additions. Also, 2B Tony Renda came over in the David Carpenter trade.
The Disappointing Prospects
It's not all good news, of course. Several prospects had disappointing seasons, most notably OF Tyler Austin. He hit .240/.315/.343 (92 wRC+) in 94 regular season games and was demoted from Triple-A Scranton to Double-A Trenton at midseason. The Yankees dropped Austin from the 40-man roster in September and he slipped through waivers unclaimed.
3B Miguel Andujar did the bad first half/good second half thing again, though the end result was a .243/.288/.363 (98 wRC+) line in 130 High-A Tampa games. At some point Andujar has to put together a full productive season. Bonus baby OF Leonardo Molina hit .247/.290/.364 (96 wRC+) while repeating the Rookie Gulf Coast League. Age is on his side though — Molina turned 18 in July. Yes, he's still only 18. Austin, Andujar, and Molina were the biggest disappointments among the team's top 30 prospects.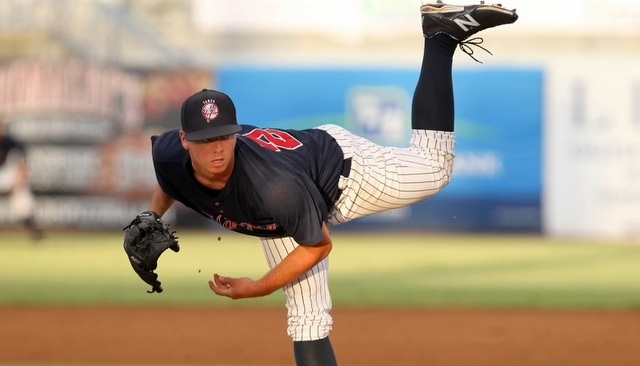 The Inevitable Injures
Injuries are part of baseball. That's just the way it is. The Yankees had several high-profile prospects suffer significant injuries in 2015. LHP Ian Clarkin (elbow inflammation), C Luis Torrens (shoulder surgery), RHP Domingo German (Tommy John surgery), RHP Austin DeCarr (Tommy John surgery), and RHP Ty Hensley (Tommy John surgery) combined for zero regular season games played this year. Zero.
That is two of the top six, three of the top eleven, and five of the top 18 prospects in the organization according to my preseason rankings. (Four of the top seven pitching prospects!) Ouch. Literally and figuratively. On the bright side, Clarkin did avoid the zipper and was able to throw 24.2 innings in the Arizona Fall League. But still, that's a lot of really good prospects going down with major injuries. The Clarkin and Torrens injuries really took a bite out of the system. They have the most upside.
* * *
Overall, the 2015 season was a big success for the Yankees' farm system because they graduated some impact talent to the big leagues. Severino and Bird look like keepers and future core players. Murphy had a very good season before being traded a few weeks ago. Sanchez and Mateo emerged, Kaprielian was drafted, and Judge reached Triple-A.
The Yankees dipped into their farm system for help whenever possible this season, and I have to think that serves as motivation for the guys still in the minors. They see that if they stay healthy and produce, they'll get a chance too. Calling up guys like LHP Matt Tracy and OF Taylor Dugas shows the Yankees will now give anyone and everyone an opportunity if they're the right man for the job.