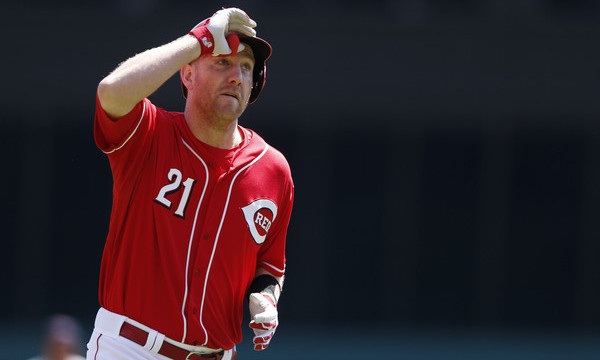 Free agent pitchers are making a lot of money this offseason and CC Sabathia loves it. "I think it's fantastic. I mean, what can you say? Opt-out clauses and all that. I think it's part of the game. These guys are working hard and throwing a lot of innings. I hope it kind of stays where it is, or gets better," he said to Ryan Hatch recently. I'm pro player. I hope they all get all the dollars. Anyway, here are some Yankees-related hot stove links.
Yankees did not pursue Frazier
Before he was traded to the White Sox earlier this week, the Yankees never did seriously pursue third baseman Todd Frazier, reports Brendan Kuty. Frazier's days of playing second base and left field have been over for a while now — he hasn't played left field since 2013 or second since 2011 — and the Yankees are set at third base and first base. Yes, Frazier is better than Chase Headley, but giving up prospects for Frazier then eating money to move Headley just isn't a thing that was going to happen.
Frazier, 29, hit .255/.309/.498 (114 wRC+) with 35 home runs this past season despite really struggling in the second half (75 wRC+), though that didn't seem to scare teams away. He's also a good hot corner defender and under team control through 2017. The consensus is the Reds traded Frazier for very little, but that doesn't mean the Yankees could have swooped him and acquired him at a discounted rate. Cincinnati obviously likes Jose Peraza more than everyone else. That was the guy they wanted.
Chen seeking five years, $100M
According to Roch Kubatko, free agent left-hander Wei-Yin Chen and agent Scott Boras are seeking a five-year contract worth $100M. You know what? In a world where Jeff Samardzija received five years and $90M, I don't think a five and a hundred is an outrageous ask by Chen/Boras. They're comparable pitchers. I don't think Chen will actually get five years and $100M, but asking for it isn't crazy.
Anyway, the Yankees are said to be monitoring the market for Chen — they were reportedly doing the same with Samardzija — in case his price tag drops and they decide to spend some money. Here's our Scouting the Market post. I don't think Chen's market will fall into New York's comfort level. Even with a number of quality free agent arms still on the board (Chen, Mike Leake, Scott Kazmir, etc.), there are still plenty of teams in need of pitching. He'll get his.
Yankees did not pursue Cishek
Soon after the non-tender deadline, I mentioned ex-Marlins closer Steve Cishek as an interesting new free agent who may interest the Yankees. They talked to Miami about bullpen help last offseason, and presumably Cishek's name came up. He signed a two-year deal worth $10M with the Mariners last week — incentives can push the total value to $17M — and Dan Martin says the Yankees never seriously pursued him.
Cishek, 29, had a 2.70 ERA (2.59 FIP) in 253.1 innings with Miami from 2011-14 before falling apart this past season and pitching to a 3.58 ERA (3.86 FIP) in 55.1 innings for the Marlins and Cardinals. I like Cishek. At his best he racks up strikeouts and ground balls while managing to avoid a significant platoon split despite a funky low arm slot. I never would have given him two years and $10M though. Forget that. I was thinking a one-year prove yourself deal at $2M or $3M or so. (Cishek would have remained under control as an arbitration-eligible player in 2017.)
Yankees not active in outfield market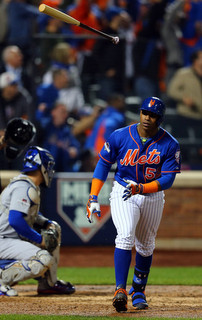 This is not a surprise. Buster Olney (subs. req'd) reports the Yankees are not active in the free agent outfield market even though big names like Justin Upton, Yoenis Cespedes, and Alex Gordon remain available. Forget about the not spending money thing. The Yankees have enough outfield depth at both the MLB and Triple-A levels right now that they could trade Brett Gardner and replace him internally.
Adding a non-elite big money outfielder doesn't make a whole lot of sense given the current roster. I felt Jason Heyward was an exception because he's so young and so good at everything, but that didn't happen. He was a special case. Upton? Cespedes? Gordon? I don't see the need for the Yankees to spend big on any of those guys given the current roster. The outfield is the one part of the roster they don't need to worry about.
Updated arbitration projections
Now that the non-tender deadline has passed and a bunch of trades have gone down, the crew at MLBTR updated their arbitration projections. The Yankees only have five arbitration-eligible players (Ivan Nova, Michael Pineda, Dustin Ackley, Nathan Eovaldi, Didi Gregorius) and they're projected to earn a combined $19.9M in 2016. The deadline for players and teams to submit salary arbitration figures is January 15th. The Yankees have signed all of their eligible players before the deadline every year since 2009.
The Yankees started the offseason with nine arbitration-eligible players. Andrew Bailey ($900,000 projected 2016 salary) and Sergio Santos ($900,000) were dropped from the 40-man roster and elected free agency, as expected. Adam Warren ($1.5M) was traded for Starlin Castro, then Justin Wilson ($1.3M) was traded for two Triple-A arms. So the total savings there is only $2.6M or so — that's $4.6M in projected salary, but someone has to take their spots on the roster, and four spots at the league minimum will cost $2M or so. Castro added $7.9M to the 2016 payroll. Got it? Good.