Over the next week or so, we'll again break down what went wrong and what went right for the 2009 Yankees. The series this year will be much more enjoyable than the last.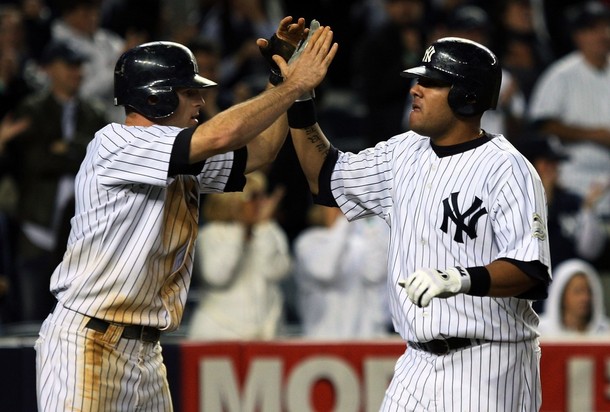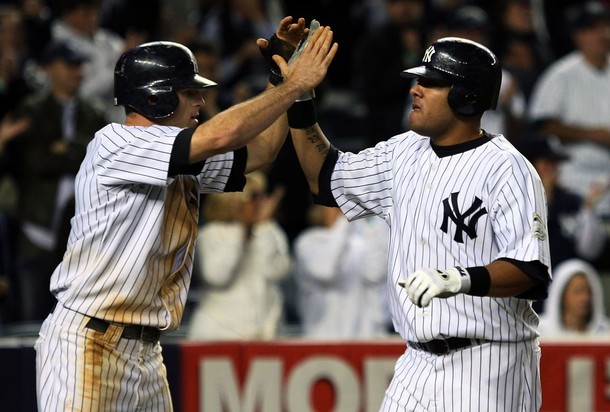 Mid-way through the 2007 season, it became apparent that Johnny Damon was no longer a viable option in centerfield for the Yankees. The team was somewhat up a creek without a paddle, as Damon still had two-and-a-half years left on his contract, and they had to turn to the unproven Melky Cabrera full-time in one of the most important positions on the field.
In 2008, Yankee centerfielders hit just .261-.320-.391, which represented the fifth lowest OBP and seventh lowest IsoP in the league. Furthermore, the group's defense didn't make up for their offense shortcomings, as they posted a collective +1.9 UZR/150. Melky got the lion's share of the work in center (67.5% of the total innings), but he was demoted to the minors in mid-August after a 300 plate appearance stretch of futility in which he hit .227-.277-.280.
After flirting with various trade scenarios in the offseason, the Yankees came into Spring Training this past February with the same cast of centerfield characters as last year. Most (myself included) figured a mid-season trade for a centerfielder was in order. Instead, both Melky and Brett Gardner excelled in camp (Melky hit .349-.408-.508, Gardner .379-.446-.621), and the Yanks started the season with a somewhat unconventional platoon in the middle outfield spot.
Across the board, the performance in centerfield improved in 2009. The Gardbrera duo (plus a two game cameo from Jerry Hairston Jr.) hit .273-.338-.400, as Melky once again carried most of the load. Not only was the offensive upgrade welcome, but the defense also improved immensely thanks to Gardner. The team's UZR/150 in center jumped to +7.5, third best in the AL. The league average offense and well-above average defense gave the Yankees the most production out of the centerfield position since Bernie Williams was in his heyday.
Photo Credit: Jim McIsaac, Getty Images