Over the next week or so, we'll again break down what went wrong and what went right for the 2009 Yankees. The series this year will be much more enjoyable than the last.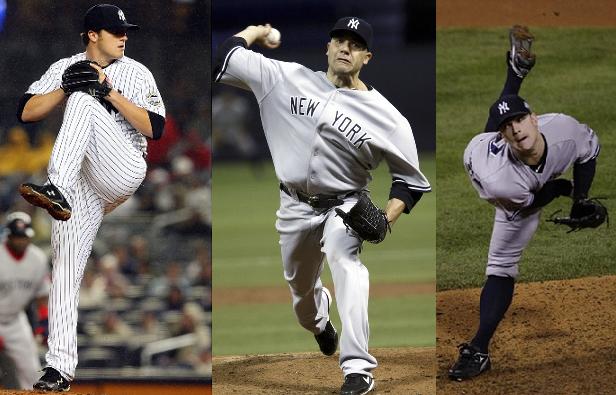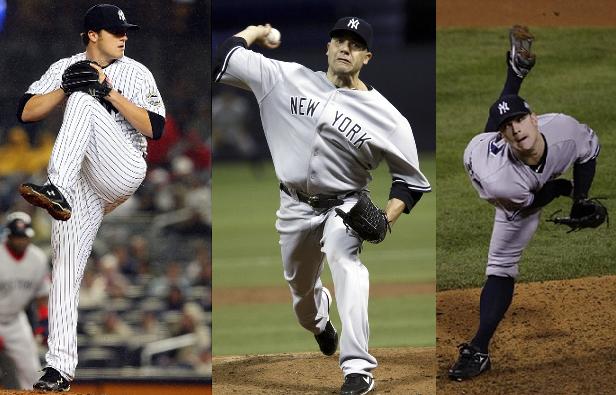 The Yankees came into 2009 feeling good about their bullpen. After all, the same cast of characters posted the seventh lowest ERA (3.79), second lowest FIP (3.82), second best strikeout rate (8.66 K/9), and tenth best walk rate (3.53 BB/9) in the league last year. Unfortunately, that group of relievers was unable to repeat that performance in the first month of this season. Their FIP in April was awful (5.41) and their ERA even worse (6.46), and it was a major reason why the team was in third place with a negative run differential on May 1st.
Thankfully, the Yanks had enough bullpen depth to not just replace one or two pieces, but to make wholesale changes. The first step in the makeover came on April 25th, when Phil Hughes was summoned from Triple-A to take over for the injured Chien-Ming Wang. Al Aceves replaced the overmatched Anthony Claggett on May 5th, and David Robertson took the place of the injured Brian Bruney three weeks later. Edwar Ramirez and his 33 baserunners allowed (6 homer!) in 17.1 IP was banished to the minors mid-May, and Jose Veras was mercifully designated for assignment a little later on.
After allowing three earned runs or less in five of his seven starts, Hughes shifted to the bullpen in early June to make way for Wang. He became the primary setup man to Mariano Rivera in short order, allowing everyone else in the bullpen to settle into roles more suitable for their skills. Hughes held opponents to a .172-.228-.228 batting line as a reliever, posting a ridiculous 65-13 K/BB ratio and an unfathomable 1.83 FIP after moving to the bullpen.
Aceves, meanwhile, became Joe Girardi's jack of all trades. He was used in long relief, short relief, in matchup situations, you name it. He allowed less than a baserunner per inning, and his 80.2 IP as a reliever was the most by a Yankee since Scott Proctor's 100.2 IP back in 2006. Aceves effectively bridged the middle innings gap from the starter to Phil Hughes all by himself.
Most teams would be happy with a pair of guys like Hughes and Aceves in their bullpen, but the Yankees didn't stop there. Rookie David Robertson developed from promising prospect into a bullpen force, leading all American League pitchers by striking out 12.98 batters per 9 IP (the second place guy, Joakim Soria, was more than a full strikeout behind him).
Once all of the new pieces were in place, the Yankee bullpen went from weakness in April to strength the rest of the way. They finished the year with a solid 3.91 ERA, and placed second in the league in strikeout rate (8.44 K/9) and third in walk rate (3.46 BB/9). The names had to be changed, but Girardi's bullpen once again finished the season as one of the strongest in the game.
Photo Credits: Getty Images, Reuters Pictures, AP