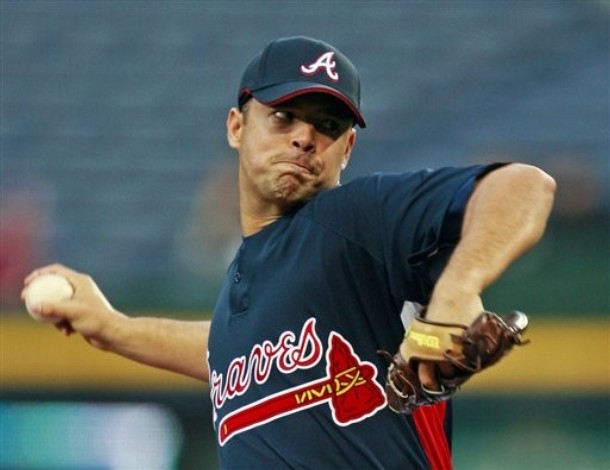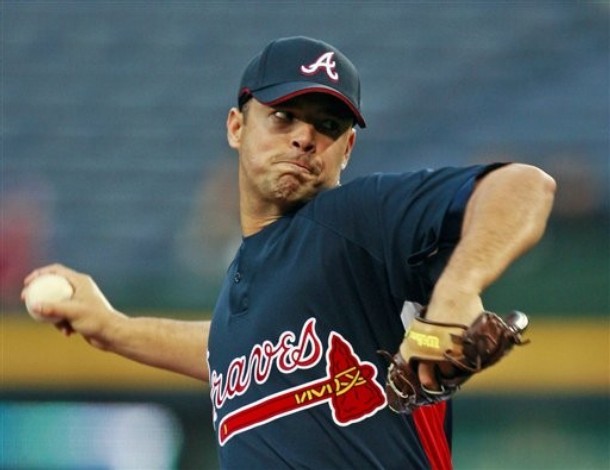 After an evening of rumors regarding an impending starting pitching trade, the Yankees have acquired Javier Vazquez from the Braves in exchange for Melky Cabrera. As Jon Heyman first reported the Yankees will also ship Mike Dunn and a prospect to Atlanta, and the Braves will send left-handed reliever Boone Logan to the Bronx. Joel Sherman reports that Arodys Vizcaino will be the prospect.
I first speculated last night via Twitter that Vazquez would be the Yanks' target, and Joel Sherman's sources told him as much this morning. Although many Yankee fans have bad memories of Vazquez's time in New York, since being sold too low and too soon by the team, he has not made fewer than 32 starts in a season and has a K/9 IP of 8.7. Plus, this time around, he would not be expected to front the rotation.
Earlier Buster Olney reported that the Yanks had asked the Pirates about Paul Malholm, Zach Duke and Ross Ohlendorf. The Pirates though have not been too inclined to trade their young, cost-controlled arms, and Vazquez is a much better pick-up — especially at that price — than any of the Pittsburgh trifecta.
Yankee fans are already familiar with Vazquez, who spent the 2004 season in the Bronx. He made the All Star Team thanks to a 3.56 ERA and a 1.15 WHIP in 18 starts, however he slumped to a 6.92 ERA and a 1.49 WHIP in the second half due to a tired shoulder. Joe Sherman says the Yanks are concerned about the heavy workloads CC Sabathia, A.J. Burnett, and Andy Pettitte endured last season, and Vazquez will certainly provide protection for that: he's made at least 32 starts and thrown at least 198 IP every season since 2000. Vazquez has been worth 21.3 wins over replacement over the last four years, which is nothing short of outstanding.
Logan, 25, is just a lefty specialist. He was actually dealt to Atlanta from the White Sox with Vazquez last offseason, and has held lefties to a .266-.333-.398 line against with his sidearm junk. Not great, but serviceable. From what I can tell, he's out of options, and is arbitration eligible for the first time this year.
As much as it strengthens the team's rotation, it also weakens their outfield. The leftfield situation currently looks like a Brett Gardner/Jamie Hoffmann platoon, which doesn't exactly inspire confidence. Whether the Yanks fill this void by going big (Matt Holliday), going medium (Johnny Damon), or going small (Eric Hinske) remains to be seen. Vazquez is owed $11.5M in 2010 (which the Yankees will pay) and will be a free agent after the season, so the Yanks' payroll unofficially sits around $208M right now.
Photo Credit: John Bazemore, AP