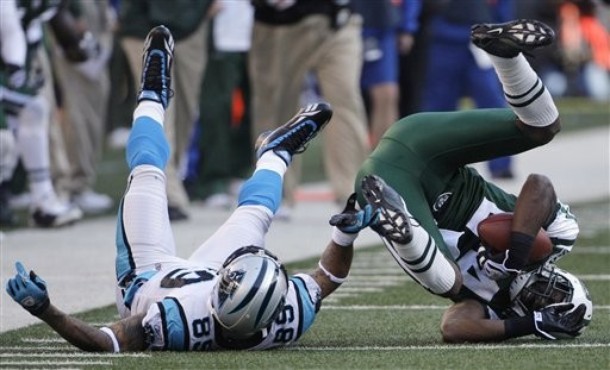 Yes, we know RAB is a baseball site, but news on the diamond is slow because execs are enjoying a tiny bit of R&R as the calender shifts to 2010. Don't worry, the hot stove action will surely pick up tomorrow. For now though, let's focus our attention to the Jets, who have a chance to earn a playoff berth tonight in the frickin' freezin' Meadowlands. The scenario is simple: win, and they're in. That's all they have to do. If they lose or tie, they're done.
Standing in their way are the Bengals, who have already clinched the AFC North. I don't know how much Carson Palmer and the rest of his crew will play, and frankly I don't care. Cincy has earned their playoff spot and is entitled to do whatever the hell they want when it comes to resting their starters. I'm looking forward to Chad #85's trip to Revis Island, from which no man has ever returned. The game's best running attack faces the game's second best run defense, so it'll be up to Rex Ryan's league best defense to keep the Bengals' 20th ranked offense in check.
Talk about the game, or whatever you want here tonight. The Knicks are the only other local team in action. Enjoy the open thread, but make sure you follow the guidelines and be cool.
Photo Credit: Julie Jacobson, AP