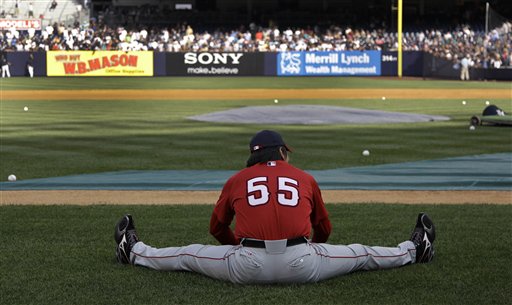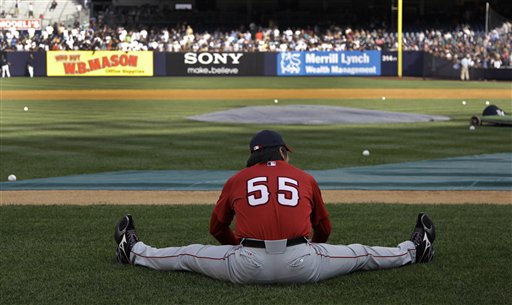 It's only been four games, but the Yankees' starting pitchers have been a bit off since returning from the All Star break. It started with CC Sabathia's shaky, though not terrible, effort against the Rays on Friday, even though he was working on normal rest. A.J. Burnett got knocked around before knocking himself out of Saturday's game on ten day's rest, while Andy Pettitte didn't have his usual command before getting hurt on the same amount of rest the next day. Phil Hughes, working on 11 day's rest last night, got smacked around pretty good himself.
So today the ball falls into the hands of Javy Vazquez, who by all accounts has been no worse than the team's second best starter over the last seven or eight weeks. But there is a problem when Javy pitches: the Yankees never score any runs. Ever. They're scored a total of 30 runs in his last 11 starts (2.72 per), and were held to two runs or less a whopping six times during that span. It's not like he's been lined up against aces either, I think the guy's just cursed.
Joel Piniero, who's on a nice little roll of late (2.10 ERA, 3.59 FIP in his last seven starts) will be a tough matchup today. He won't beat himself with walks and chances are the team will beat his sinker into the ground. Gotta hope Piniero leaves a few pitches up the zone and the Yanks capitalize.
Here's the lineup, which needs a real DH like nobody's business…
Jeter, SS
Swisher, RF
Teixiera, 1B
A-Rod, 3B
Cano, 2B
Miranda, DH
Granderson, CF
Cervelli, C
Gardner, LF
And on the bump, it's Javy Vazquez.
It's a getaway day for this short two game set, with the game starting at 1pm ET. You can watch on YES locally and MLB Network nationally. Enjoy.